POPE BENEDICT XVI has shattered us to our very core this week by dropping some pretty serious truth bombs about what really happened the night Jesus was born.
In his third book about the life of Christ, called Jesus Christ: The Infancy Narratives, he's said that there were no animals present at the birth and that there were no singing angels.
So what does all this mean for our festive traditions? Let's examine the consequences…
Little Drummer Boy
Well, the lyrics "the ox and lamb kept time" will have to go, won't they?
Sorry Bing and Dave. Your stellar version is now obselete:
YouTube/BingCrosbyVEVO
Little Donkey
While the donkey may have carried Mary to the stable in Bethlehem, he obviously wasn't allowed in for the main event. Burn!
YouTube/ForestBrookFilms
What about Dublin's Live Crib?
Every Christmas since 1956 a donkey, some lambs and various other animals have been installed in the Live Crib at the Mansion House. Should we just give up on this life size stable? (Answer: NO WAY. The crib will be there from 10 – 24 December this year)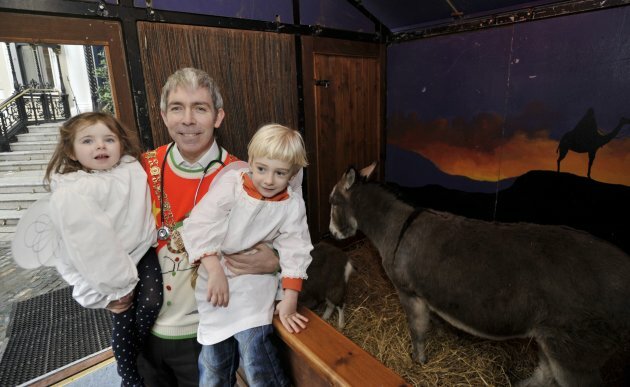 Former Dublin Mayor Andrew Montague with some angels at the Live Crib outside the Mansion House on Dawson Street last year (Photocall Ireland)
What about the manger?
The pope says there was a manger in the stable, there were just no animals around it, so Away in a Manger is safe. Praise be.
It also means that this precious nativity scene is accurate:
YouTube/HanakoHime
Hark the Herald Angels Sing?
Oh no they didn't sing! The Pope writes that the angels didn't sing to the shepherds about the birth of Jesus, they just used regular old words. Bummer.
YouTube/GravyJoe
Mary WAS a virgin
In the book the Pope is adamant that Jesus was not conceived through sexual intercourse, and that it was indeed a virgin birth brought about by the presence of the Holy Spirit.
Well thank God for that! (No pun intended)
(Shutterstock)
*It should be noted that the Pope is not a complete killjoy. He has said that the tradition of the donkey and the ox being present in the nativity scene is now so entrenched in the magic of Christmas that they're not going anywhere.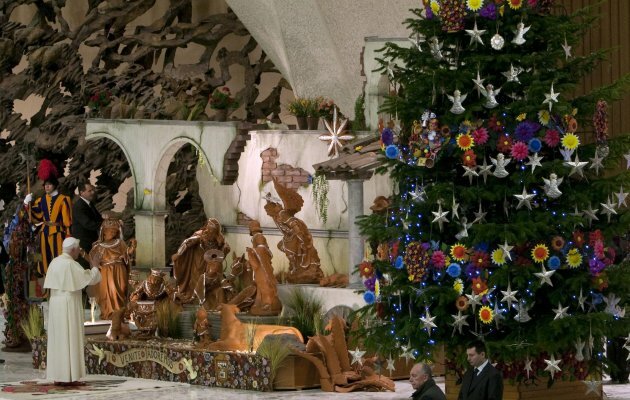 The donkey and co will still be present in The Vatican's nativity display (AP Photo/Andrew Medichini)