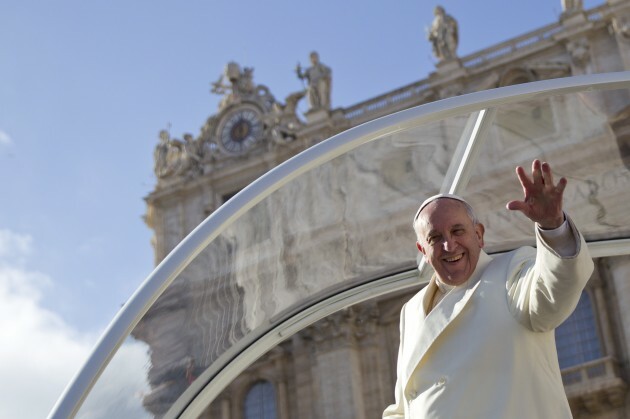 AP / Press Association Images AP / Press Association Images / Press Association Images
DID YOU KNOW Pope Francis was a biker? Us neither.
Well, not really.
A Harley-Davidson Dyna Super Glide was presented to the Pope as a gift from the motorcycle company after he blessed thousands of Harley riders at the Vatican last June.
Since he's probably not going to be using it any time soon, he has planned to auction it off for charity next month. The funds from the sale will go to Caritas Roma, a Catholic charity which will use the money to renovate a soup kitchen and homeless shelter.
According to ABC News, the bike is estimated to be worth between $17,770 (€13,070) and $20, 500 (€15,078).
The Harley and an autographed leather jacket (again, not going to be used by the Pope any time soon) will be auctioned on the 6th of February. Here's a look at a similar bike, just in case you want to place a bid:
Harley-Davidson Harley-Davidson
We wonder if he ever had a little go on it? Just a quick one around the Vatican, to see.