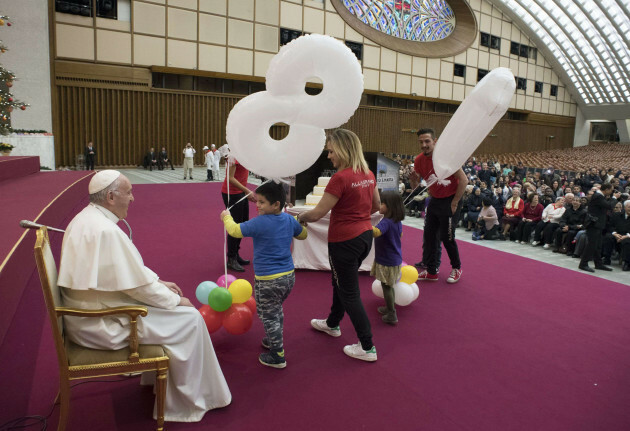 AP / PA Images AP / PA Images / PA Images
WE'VE ALWAYS wondered what the Pope gets for his birthday, and now we know.
Pope Francis turned 81 yesterday, and to celebrate, he held a party in the Vatican City for children who are currently patients at a Church-sponsored pediatric clinic.
Instead of a birthday cake, he blew the candles out on a 13-foot pizza: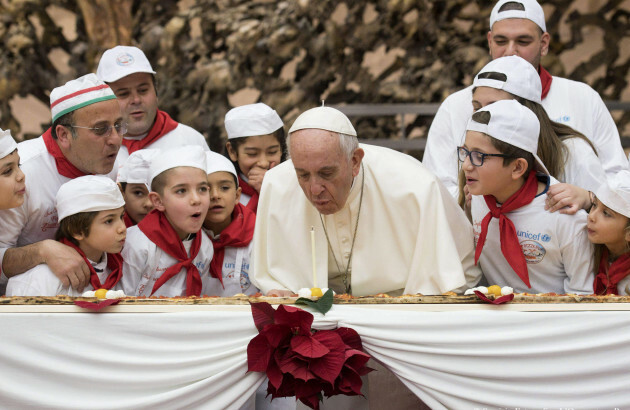 Simone Risoluti / PA Wire Simone Risoluti / PA Wire / PA Wire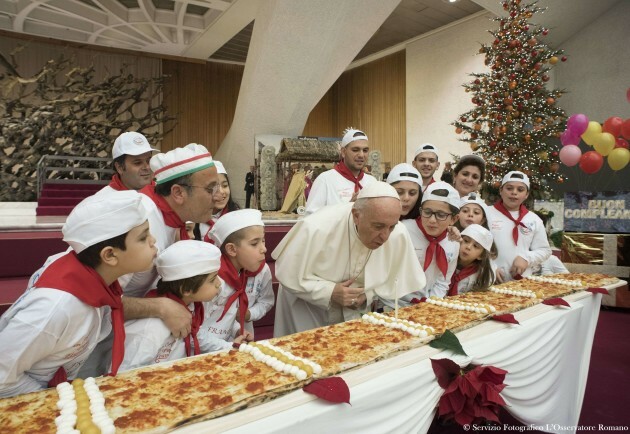 AP / PA Images AP / PA Images / PA Images
Imagine if he turned around and said "BACK OFF PIPSQUEAKS! THIS IS ALL MINE". Imagine it.
But of course, he's the Pope, so he didn't do that – he gave the pizza to the kids at the party and told them to eat it all because it would "make them grow".
Bet the parents were raging that the actual Pope told their kids that pizza was good for them. But everyone else thinks it's sweet:
Hopefully he sneaked at least one slice. You don't turn 81 every day, Pope Francis! Live a little.
DailyEdge is on Instagram!