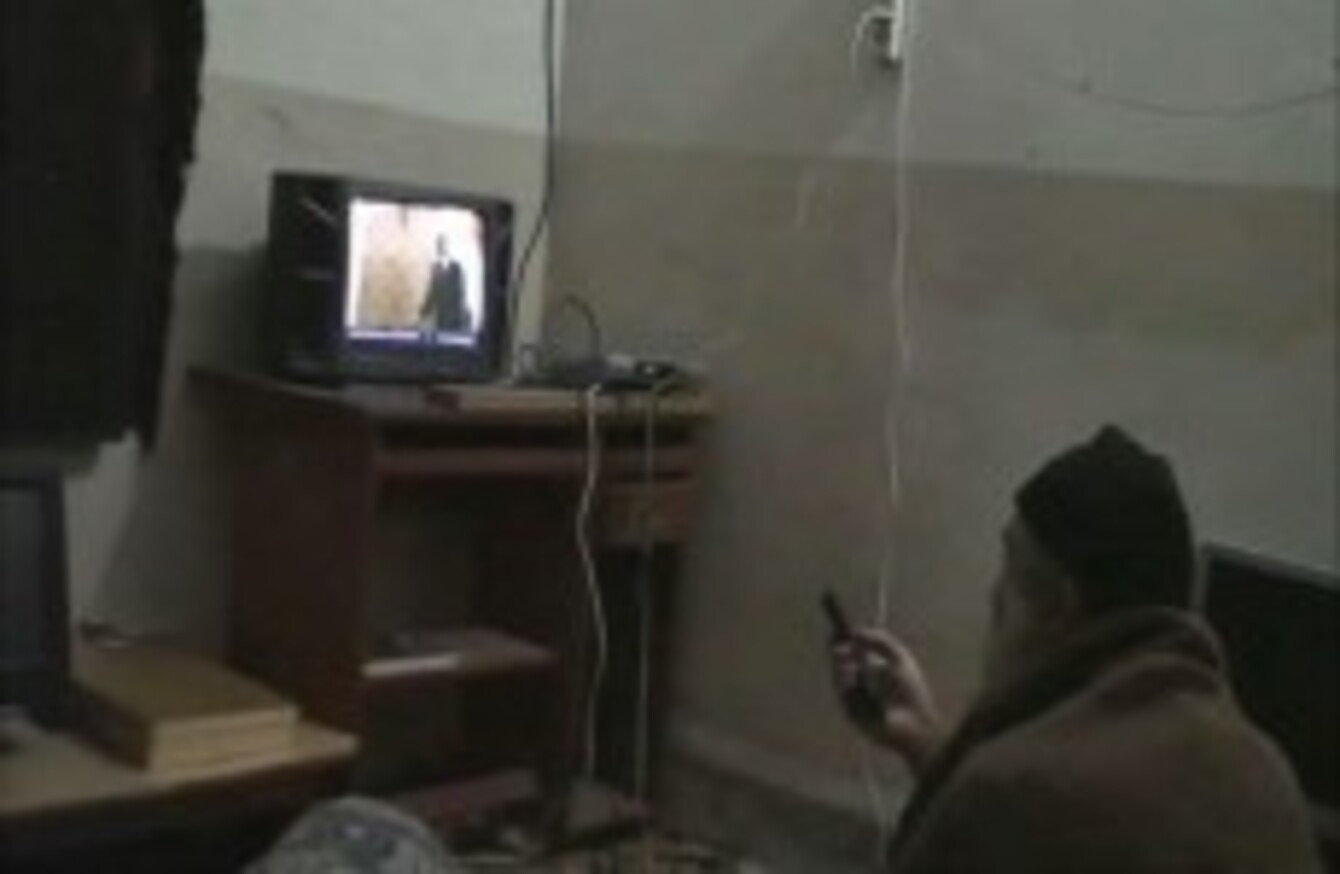 An image of Osama Bin Laden watching television released by US officials
Image: /AP/Press Association Images
An image of Osama Bin Laden watching television released by US officials
Image: /AP/Press Association Images
OSAMA BIN LADEN may have had no trouble keeping himself busy while he was hiding out in Abbottabad, if the stash of porn found at the compound is anything to go by.
Reuters reports that an "extensive" collection of "modern, electronically recorded video" was found in bin Laden's compound by the US commandos who killed him.
Of course the porn may have had nothing do to with Bin Laden, and Reuters reports that it's not clear where in the compound it was found, or who had been watching it.
US officials have already released footage of Bin Laden watching himself on TV, so the compound in Pakistan was fitted with the equipment needed to watch videos. However there was no internet connection.
Meanwhile it's emerged that former US President George Bush was enjoying a soufflé when he heard the news of bin Laden's demise. He's told ABC News that he was tucking into a soufflé  "at Rise Restaurant with Laura and two buddies". Bush says he immediately took a call from President Barack Obama.
Bush says he's pleased that bin Laden has been killed, saying "the guy is dead. That is good".