OVER CHRISTMAS, A farming firm presented the Government with a petition calling for the potato to be made Ireland's National Vegetable.
Some 3,000 people signed the document suggesting that the spud be given top billing. And while this may carry every sign of a well-thought-out PR stunt, the fact remains: they're totally right.
Here is a comprehensive list of reasons why the potato should be accorded the honour of National Vegetable of Ireland. But feel free to add your own!
1. Curry cheese chips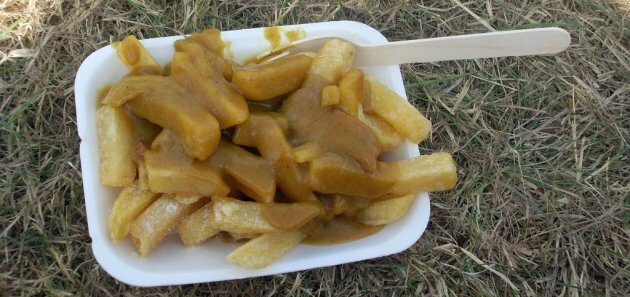 These curry chips need some cheese (Abi Skipp/Flickr)
Let's be honest: the concept of curry cheese chips is, objectively speaking, disgusting. But in Ireland, we hold the potato in such high regard that we eat it anyway. And love it, and esteem it highly, and tweet about it:

2. They're part of our history
Best explained by Father Ted:

Image: quotegeek.com
3. Other people already think they're our national vegetable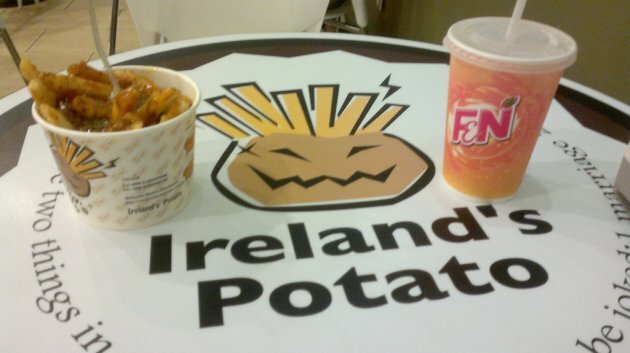 Step forward the Ireland's Potato fast food restaurant in Singapore, which quotes a traditional Irish proverb:
There are two things in the world that can't be joked: 1. marriage 2. potato
Remember when your auld gran used to say that?
4. You can eat them so many ways. Including just raw, like an apple:
YouTube/ThatsCrizzay
As this expert food critic observes, "It tastes like dirt." But whatever. You can still do it.
5. You can also use them in other ethnic cuisines
Step forward the POTATO PIZZA. Huh? Huh?
See also: potato tikka masala, potato fajitas, potato fried rice.
6. Potatoes have a fine Irish complexion in all and anyways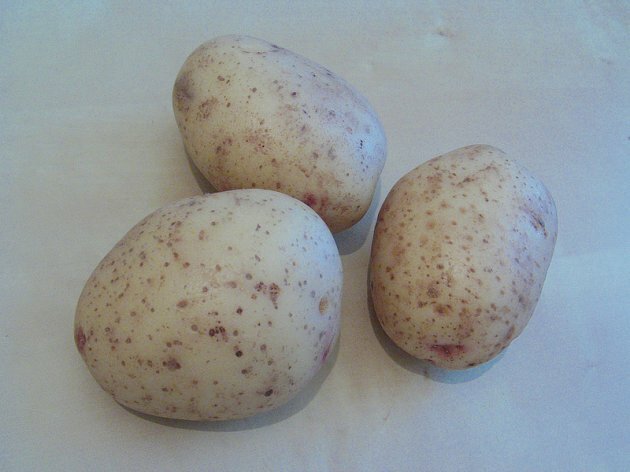 7. We already have an entire theme park named after them

So that would save us literally thousands on designing the Potato Theme Park that would be the inevitable consequence of them becoming our national vegetable. Come on everyone – it's the Gathering!
8. Taco fries
Yet another example of the Irish taking an international cuisine, and applying our trademark process: Potatification™.
9. Potatoes can even express emotion
Yes. They can be happy:
Or sad: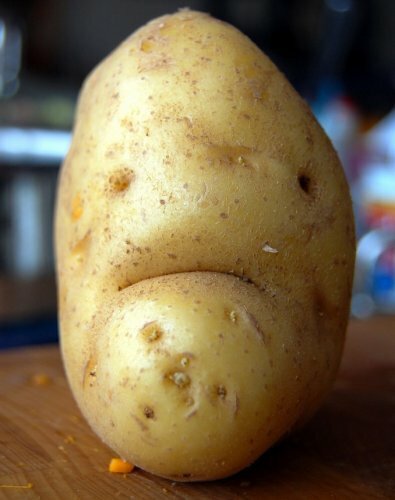 10. They have their own fish too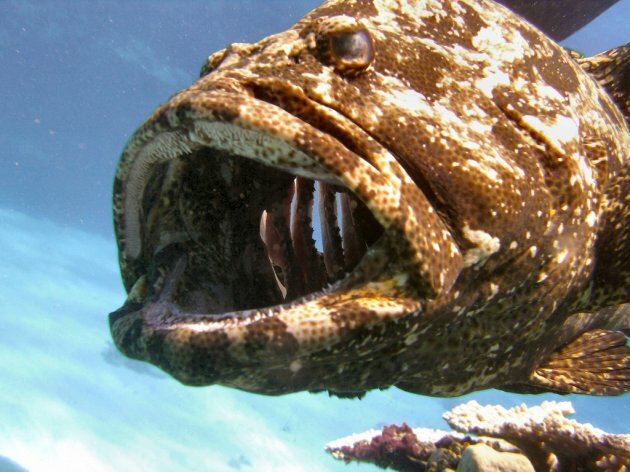 Thus potentially saving us the troublesome effort of finding a separate national fish.
It's called a Potato Grouper, and like many Irish people it lives in Australia.
11. Spot the difference
(a) Irish weather
(b) Potato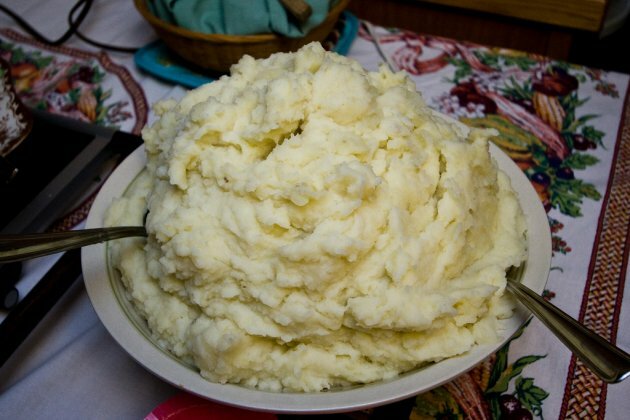 12. Potatoes even WANT to be our national vegetable
Imitation is the sincerest form of flattery.
13. Humankind knows no better food than Mammy's roasties