FIRST HE BROUGHT us more celebrity reveals than you could shake a stick at.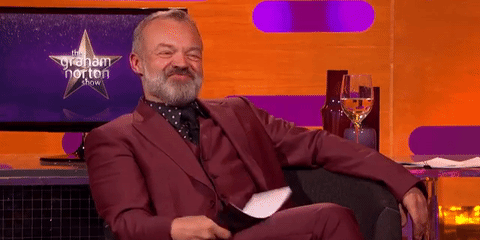 Then he unvieled his wine range.
And now he's bringing Prosecco to the table.
Lads, Graham Norton is literally the man who keeps on giving.
The chatshow host took to social media to announce that he's introduced a fourth addition to his Graham Norton wine range which already includes a Sauvignon Blanc, Rosé and a Shiraz.
Back in 2014, the Cork-native teamed up with wine producers in New Zealand, and after four successful years, he's moving on to Prosecco.
If The Drinks Business review is anything to go by, Graham's Prosecco is a bloody delight.
It is sublimely light with beautiful fine bubbles and fresh with aromas of white flowers and a hint of citrus. The fine mousse fills your senses with sweet scented floral notes and finishes beautifully crisp.
And people are already here for it.



The Prosecco will launch in July.
DailyEdge is on Instagram!