LAST MONTH, THIS photo of a restaurant receipt showing 15% 'praying in public' discount went majorly viral on Facebook.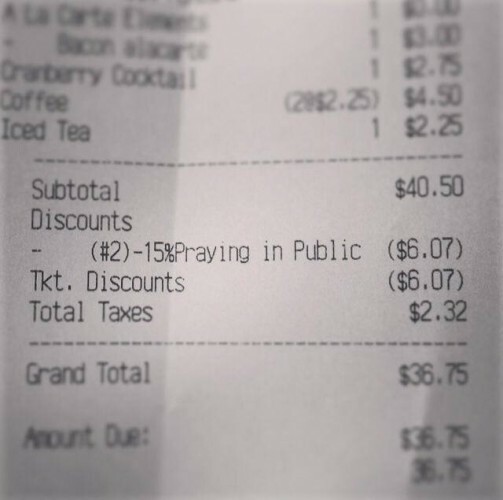 Facebook Facebook
It was from Mary's Gourmet Diner, a restaurant in the small town of Winston-Salem, North Carolina.
Owner Mary Haglund told local news station Fox 8 that they had been giving out the discount, unadvertised, for around four years – it didn't just apply to Christian prayer, but any kind of meditation before a meal.
After the receipt went viral, Haglund received substantial criticism from anti-religious groups, saying the practice was 'discriminatory'.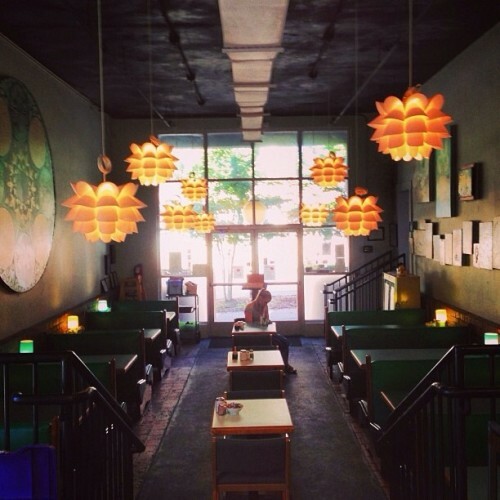 Facebook Mary's Gourmet Diner Facebook
A group called the Freedom From Religion Foundation said she was denying "customers who do not pray and nonbelievers the right to 'full and equal' enjoyment of Mary's Gourmet Diner."
After pressure from the group, Haglund ended the discount earlier this week – but not without defending herself on the restaurant's Facebook page.
She said the discount wasn't a policy, but a 'gift' to customers who took a moment to say thanks before their meal:
This could be a prayer or just a moment to breathe and push the business of the world away. Who you talk to or meditate on etc is your business… We live in a country with an abundance of beautiful food. I NEVER take that for granted.
"It warms my heart to see people with an attitude of gratitude," she added.