The Fab 5 form Netflix's reboot of the popular makeover show Queer Eye have successfully wriggled their way into the hearts of the nation.
This week, we're focusing on culture vulture and man-about-a-brand, Karamo Brown.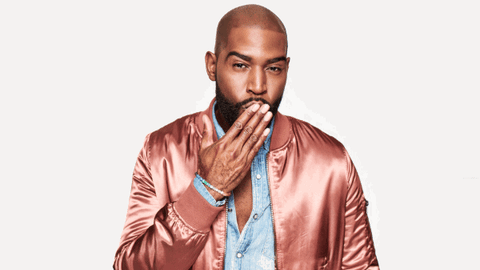 Brown gave us some great moments throughout the series including meaningful discussions on everything from #BlackLivesMatter to police brutality to what it means to be gay and black.
He's also a massive flirt, by the by.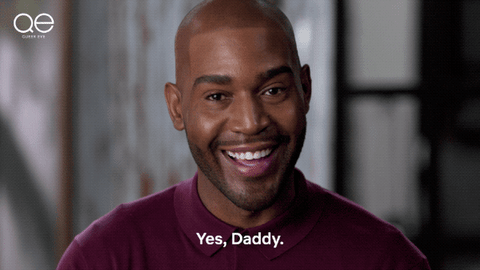 Anyway, here's everything you need to know about the man that brings the swag into men's lives.
1. He was the first openly gay African-American to appear on reality television in the States.
Brown was cast as past of MTV's The Real World: Philadelphia in 2005.
MTV MTV
Following the series, he experienced "turmoil" within his family, especially with his father, who he cut out of his life for over a decade. He also found himself swept up into the darker shadow of fame — parties, drugs, alcohol, and "all those things he had never been exposed to" prior to being in the limelight.
However, he acknowledges the significance of his appearance on the show.
I realized how impactful just me being me was and how many people needed to see me. And to this day, I still have people who tell me, 'I needed to see you, because it's the only time I've ever been represented."
2. His journey to fatherhood was a crazy one.
Speaking to Parents.com, he explained how he came to discover he had a 10-year-old son.
I came out at 16-years-old as a proud, gay man. My last girlfriend in high school—when I was 15—became pregnant with my child but did not tell me. She moved away, and I never had contact with her again."
Ten years later, he was presented with documentation requesting a decade's worth of child support.
I was confused, sad, angry, and weirdly excited to be a dad, but felt lost nonetheless. We were both kids and don't blame her for the decision she made because the choice was not hers, it was the adults around us."
Brown immediately took full custody of his son, Jason, and credits the mother of his child for supporting them in finding the best ways to connect.
It wasn't always easy, but when it comes to your children, giving up is never an option."
3. He temporarily stepped away from the spotlight to become a social worker.
Brown dedicated ten years of his life to the work – while simultaneously going through the process of adopting Jason's half-brother, Chris.
I took legal guardianship of Chris [in 2011]. Chris was nine at the time, and it has been an amazing journey. Again, I give my son's mother so much praise for allowing me to step in and support her in raising our kids."
4. He's previously worked with Barack Obama.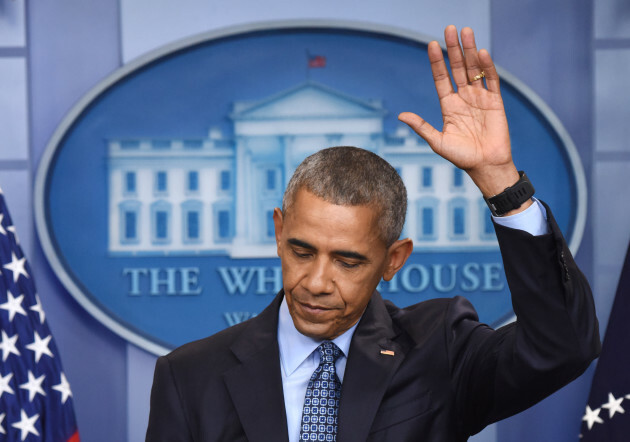 Xinhua News Agency / PA Images Xinhua News Agency / PA Images / PA Images
In 2016, Brown was invited to work with the White House under the Obama Administration to create policy and legislation to support LGBTQ youth and their allies after school hours.
In reference to Migos member Offset's disparaging use of the word 'queer' recently, Brown told Observer that there is still a lack of understanding when it comes to queer culture.
I would like to encourage hip hop artists to invite those of us who are in the queer spaces in, so we can have those conversations. I love hip hop. If you bring me in the studio, I know how to act. And we can talk about what's not cool because clearly, there's still homophobia that penetrates in all these areas.
The word queer itself was used as a derogatory term at one point, and then LGBTQ, we took it back. It's an overarching umbrella word not everyone identifies with, but [that] a large part of our community embraces. What I love about the title of our show is that the term not only represents the Q in LGBTQ, but its definition: curious. The curious eye is how we approach, how we go to spaces that wouldn't normally interact with gay people and help them to see the world in a different way."
5. He founded his own non-profit organisation which aims to combat the stigma associated with HIV and LGBT African-American men.
6in10.org provides tailored mental health support for black gay and bisexual men to eradicate the six in 10 HIV statistic plaguing many communities.
Brown travels around the country to speak and host focus groups that pinpoint imagery and ideas that will help with these issues. He explained his role in more detail with Essence:
Each month we go to different HIV organizations, churches, and schools and we do focus groups. What we're focusing on now is focus groups. We're looking at imagery and creating imagery and getting feedback on what helps."
What's not to love?!
DailyEdge is on Instagram!