THE QUEER EYE Fab Five have wormed their way into hearts across the nation – especially grooming guru Jonathan Van Ness.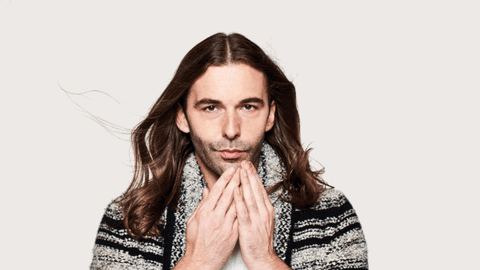 Unashamedly camp and exuberant in equal parts, Jonathan's careful balance of humour and considered conversations on issues like gender roles within society singled him out as the star that he is.
But JVN is so much more than a hairdresser, honey …
1. He stars in an Emmy-award nominated show called Gay Of Thrones.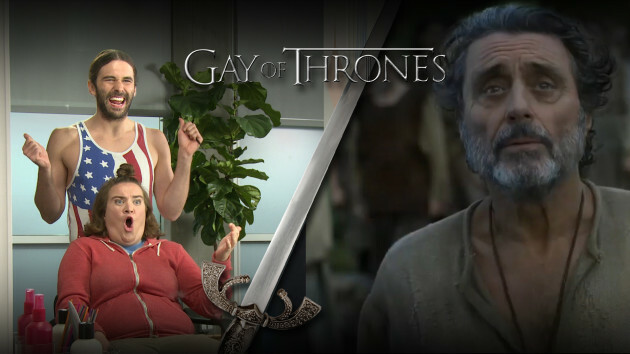 Funny Or Die Funny Or Die
The concept for 'Gay of Thrones' started while Jonathan was coloring his client, Erin Gibson's (of Throwing Shade fame) hair. His spirited recap of the most recent episode of HBO's Game of Thrones, sparked an idea. Starting in season three, Jonathan played catch-up by busting out memorable nicknames for the characters in Westeros such as, 'Blonde Cher' (Cersei Lannister), 'Dog the Bounty Hunter' (The Hound), 'Baby Barack Obama' (Grey Worm) and Christina Aguilera (Daenerys).
Written, produced, edited and online for the masses within 24-hours of each new Game of Thrones episode airing, IndieWire called it an "impressive production achievement." The show was nominated for a PrimeTime Emmy for Outstanding Short Form Variety Series.
Jonathan and co will be back in 2019 to recap the final six episodes.
Funny Or Die / YouTube
2. His podcast series covers everything from the American bail system to the Armenian genocide.
'Getting Curious' sees Jonathan ask the questions you're too afraid to ask about things you know sweet f**k all about.
He told NME:
The Armenian genocide was one that really stuck with me. No one talks about the Armenian genocide, and the weight of that one really stuck with me.
And the gravitational waves on really stuck with me – Albert Einstein made this prediction a hundred years ago, and when you think about technology and how far everything has come, like it literally took us, with all of our instruments, it took every second of 100 years to prove that theory correct. Which I think, is like amazing and kind of mind-blowing."
You can listen to Getting Curious here.
3. His BFF is plus-sized model Tess Holliday.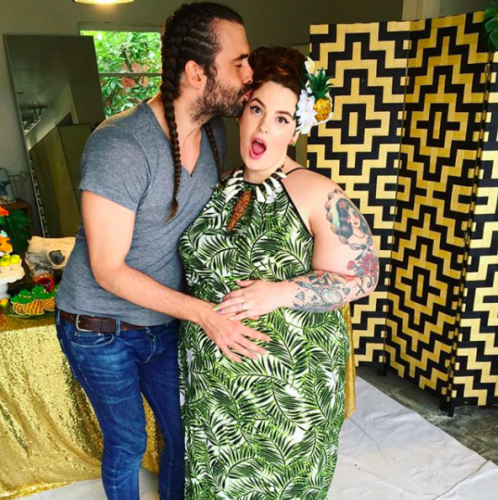 Yep. JVN has been Holliday's biggest supporter since day one, working with her on campaigns for fashion brands like H&M.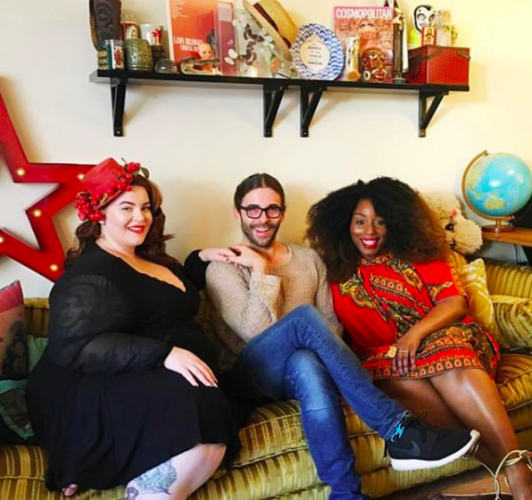 Instagram Instagram
Bezzies.
4. He is OBSESSED with Bake-Off.
It turns out Jonathan is an OG Mary Berry stan, and is not a major fan of the new cast. Ouch!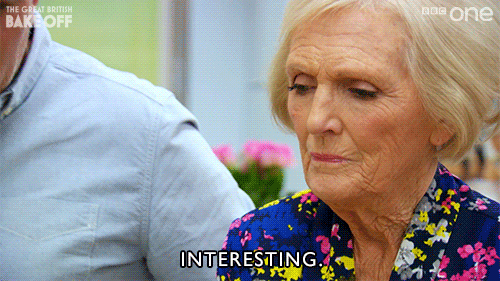 I know that everyone says that the newest season is great and I haven't seen it yet, but I think that I need to headline a summit for British television execs on how to not mess up casting. Because first they did us dirty with Downton, and then they did us dirty with Bake Off."
Sorry, Noel and Sandi.
5. It took five doctors to diagnose his psoriasis.
You think the Fab 5 don't have their own beauty issues? Nu-uh honey. Jonathan had his first flare-up of the skin condition when he was 23. He now treats it with a steroid cream, but said weather triggers flare-ups.
He told Allure Magazine: "I was on antibiotics for months because at first they were like, 'You have a skin infection,' and then I was vegan but started eating meat again, so they said, 'Oh you're having an allergic reaction.'
So, I was on all these antibiotics for months and not feeling great because I was on a lot of doxycycline and then I was on Benadryl, too, like nodding out."
He's super open about sharing his struggles on Instagram, and is attempting to bring psoriasis to the forefront of the mainstream beauty industry by embracing his own flare-ups.
Shine on, henny. Shine on.
DailyEdge is on Instagram!