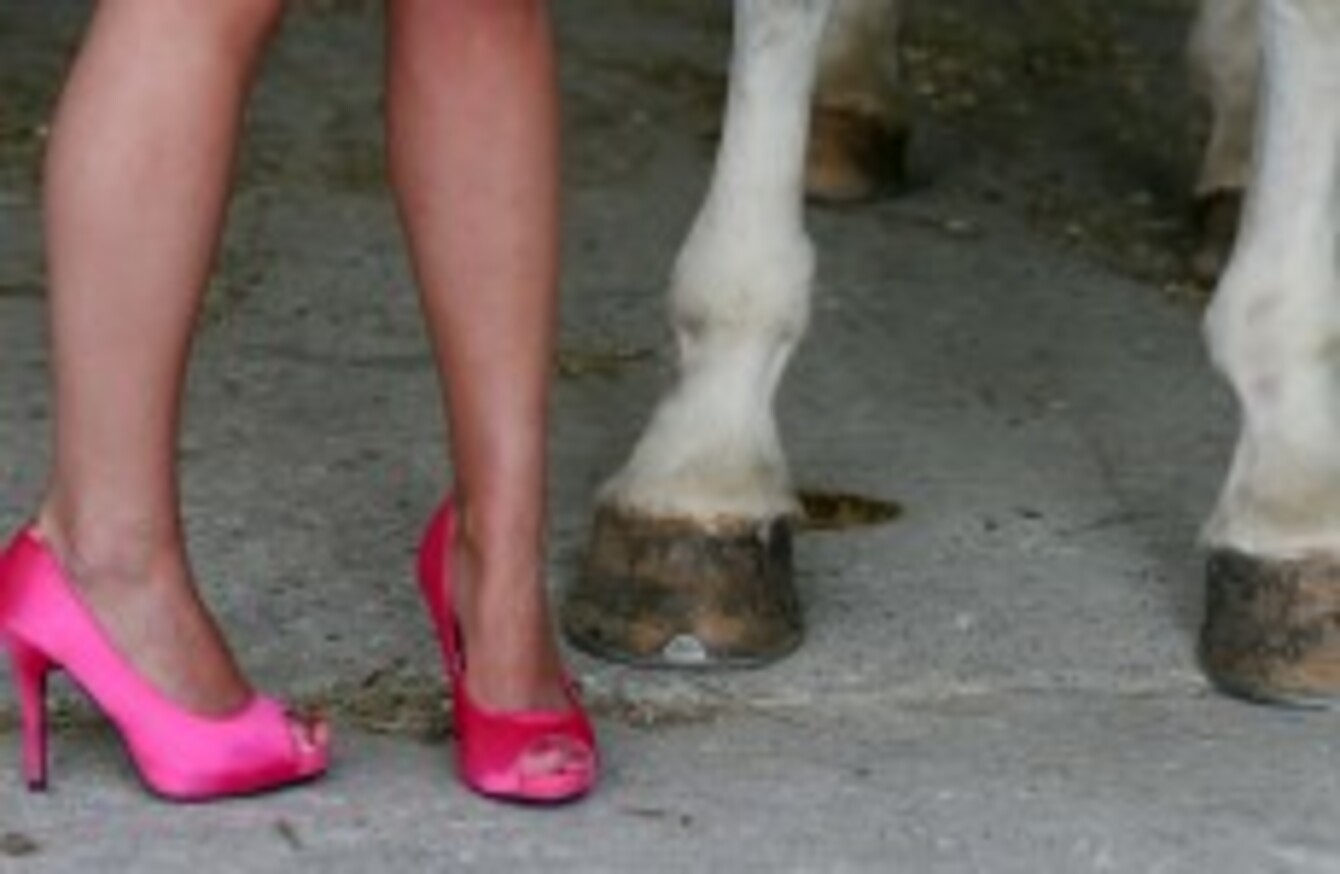 Image: Laura Hutton/Photocall Ireland
Image: Laura Hutton/Photocall Ireland
LADIES' DAY IS a constant staple of many famous race meetings around the world.
Women come out in droves on a specially designated day to compete for best dressed, often wearing more beautiful, show-off hats than a peacock's tail.
It's a huge deal, with Ladies' Day boosting attendance at race meetings all over Ireland without fail. Sure, we might not even have our famous milliners, like Philip Treacy, if it wasn't for the tradition.
But have you ever wondered about the origin of such elaborate hats?
It all began hundreds of years ago – across the Irish Sea.
Ascot Racecourse had been a heath for racing since the early 18th century, with its first permanent building being built in 1794. The highlight of Ascot's meeting, the Gold Cup, was inaugurated in 1807 – the third day and feature race that now coincides with Ladies' Day. It was George IV in 1825 who began what would become a tradition of royal carriage processions up the course, meaning that Royal Ascot grew into a key event in the aristocratic social season.
The Royal Enclosure is and was the top place to be, but entry requires adherence to the strict dress code. For men, this meant morning dress with a top hat – and for the ladies, it meant being "decently covered" in a day dress not exposing the shoulder or midriff, with a compulsory hat. From this traditional dress code came a sense of one-upmanship and competition, with hats become more a style statement than a strict abiding of the rules.
In fact, the fashion element of Ascot developed such a life of its own, that Edward VI famously described it as "a garden party with racing tacked on."
This tradition has maintained down the years, with Ladies' Day remaining the highlight of social calendars. It still forms part of Royal Ascot, the Grand National, the Cheltenham Festival – and, of course, the delightful day has come over to Ireland and become an integral part of the racing calendar here too.
Hats off to Ascot for getting it all started and to us Irish for making it our own.
Stuck for plans this weekend? Well, look no further. The Guineas Spring Racing Festival at the Curragh is perfect for everyone in your group of friends – from the racing enthusiast, the socialite, music lovers to people just looking for something a little bit different. Find out more at goracing.ie/. And here's all the Ladies' Days happening this year. Go on, get your hat out.