THE HEAD HONCHOS at Today FM haven't wasted much time in starting to look for Ray D'Arcy's replacement.
A full page ad in today's Irish Independent, and a smaller one in the broadsheet-sized Irish Times is asking for the "new voice of a nation" to step forward.
We're not sure if it reads as a love letter to D'Arcy or a shoutout to every broadcaster in the country to start sprucing up the CV.
They're not asking for much, just:
An abundance of fearless opinions and the eloquence, intelligence and passion to express them

Not just to know but to be in tune with modern Ireland
To be able to enthrall and entertain a million people every week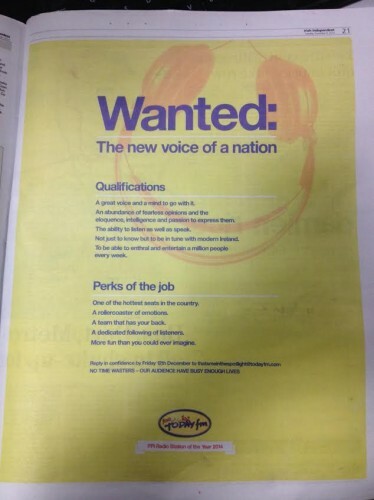 Go on. Apply. Be grand.