OVER THE WEEKEND, English singer Lily Allen joined the ever-growing number of female celebrities who have used their public platform to give an account of their sexual assault.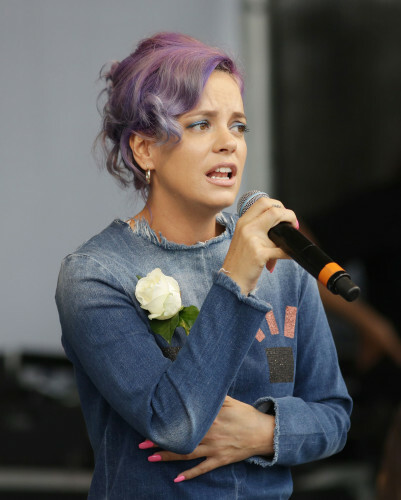 Daniel Leal-Olivas Daniel Leal-Olivas
After she became too drunk at a party, Lily was put into a hotel bed by a record executive. The singer recounted how she:
…woke up at 5am because I could feel someone next to me pressing their naked body against my back. I was naked, too. I could feel someone trying to put their penis inside my vagina and slapping my arse as if I were a stripper in a club.
I moved away as quickly as possible and jumped out of the bed, full of alarm … I found my clothes quickly … and ran out of his room and into my own.
Lily explained that afterwards she feared her story wouldn't be taken seriously and so she didn't report it:
What was the crime? Record industry executive didn't rape me. Was I supposed to report someone trying it on? (Answer: yes.)
Lily's account of her attack and her reaction afterwards reveals how the victims/survivors of sexual violence see it through a sexist lens. 
There are two points for discussion here to argue this:
That Lily did not think her attack was a 'crime'.
The lack of in-depth discussion of Lily's immediate reaction to being attacked.
Firstly, as the man's penis did not enter her vagina, Lily did not think this was a reportable 'crime'. 
This is what sociologists call a 'phallocentric' view of sexual violence. 
Phallocentrism is the ideology that the or male sexual organ, or phallus, is the central element in the organization of the social world. 
Shutterstock / Olena Yakobchuk Shutterstock / Olena Yakobchuk / Olena Yakobchuk
Many in society, including a huge proportion of those who are 'assaulted', do not think an assault is a 'real crime' unless it's a penetrative rape. 
Penetrative rape was and is still seen as more serious because it can result in a woman would be pregnant.  
Before DNA tests, men wanted security that their child was their own. If the woman was already married and a man raped her, this was viewed as very serious as her husband would have to take care of the child.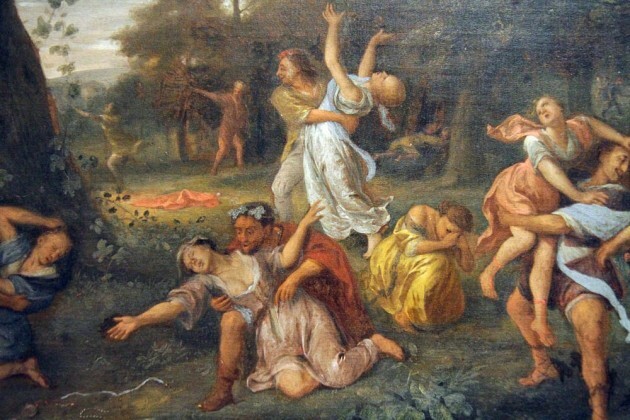 Rape Culture Rape Culture
Dating back to when 'rape' first became a crime, a man who raped an unmarried woman could avoid punishment if he married the woman or paid money to her father. Until the 1970s, these 'marry-your-rapist' laws were still commonplace, as they were seen to shield the rape victim/survivor from shame.
Lily did not view the crime as 'serious' enough because there was no potential for her to get pregnant. 
But, the attack was still serious. From Lily's account, it sounds like it could have potentially changed her life through her contracting STIs, like HIV and Chlamydia. The attack could have also triggered mental health problems.
And yet, why is it that Lily and other women do not view an attack such as this as a serious crime? 
No two individuals will react the same to a frightening situation, or in fact, any situation, and this attack on another person could have been completely traumatising.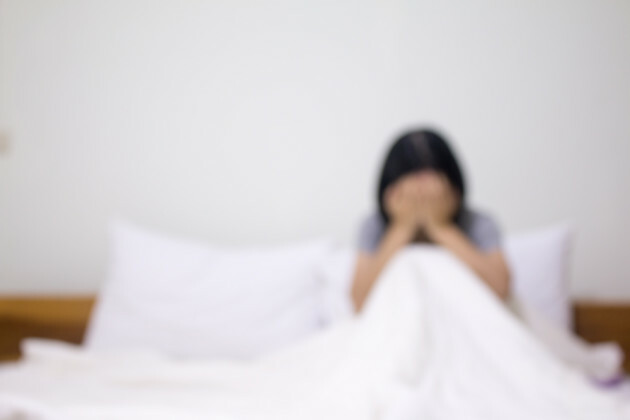 Shutterstock / Klahan Shutterstock / Klahan / Klahan
This leads on to the second point of discussion: the lack of analysis surrounding how Lily reacted after she woke up, which research shows is an unusual reaction.
The reason that the 'attack' did not become a 'penetrative rape' (i.e. crime in Lily's mind) was that Lily had the capacity to escape, or was allowed to escape, from her would-be rapist/perpetrator of sexual violence.
This is what we expect from someone who is in danger: to run away or to fight back, i.e. fight or flight.
Women who report rape and sexual assault are often berated and blamed for not reacting, for not screaming, or getting away or fighting back. The first Christian Emperor decreed that even if a woman had not consented to her rape, that she was still seen as an accomplice 
on the grounds that she could have saved herself by screaming for help.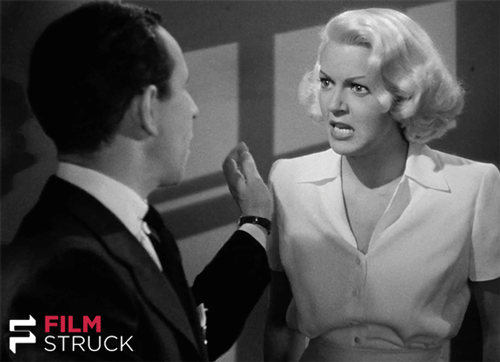 giphy giphy
However, there are two additional reactions to danger or fear: 'freeze' and 'fawn'.  
Many rape victims report being 'petrified' or 'frozen with fear' when a sexual assault begins. This is a the 'freeze', or 'involuntary paralysis' response.  
According to research collected from the Emergency Clinic for Rape Victims in Stockholm, the majority of female victims/survivors of rape do not fight back. The study  says:
During the assault they experienced a kind of temporary paralysis called tonic immobility. And those who experienced extreme tonic immobility were twice as likely to suffer post-traumatic stress disorder (PTSD) and three times more likely to suffer severe depression in the months after the attack than women who did not have this response.
In the Belfast Rape Case involving several Belfast men earlier this year, the woman involved said she 'froze', until a third man entered the bedroom.  
Tonic immobility (TI) is a state of involuntary paralysis where the individual cannot move or, oftentimes, speak. 
Soldiers in battles have also been observed to exhibit this behaviour.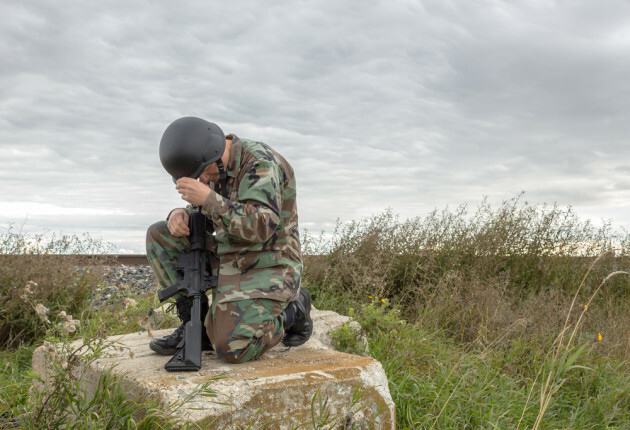 Shutterstock / Helen's Photos Shutterstock / Helen's Photos / Helen's Photos
In animals, the behaviour is viewed as an evolutionary adaptive defense when other forms of defense aren't possible when attacked by a predator. So if we see this behaviour in soldiers and in other animals, why do we still expect women to fight back or run away? 
Of the 300 women surveyed in Sweden, 70 percent experienced at least 'significant' tonic immobility, with 48 percent reaching the criteria for 'extreme' TI. 
Shutterstock / Oleg Golovnev Shutterstock / Oleg Golovnev / Oleg Golovnev
Based on this study, Lily being able to unlock the defense mechanism of running away from her predator places her in the minority of victims/survivors.
When reporting on attacks like Lily's, it's always worth repeating what the U.N. defines sexual violence as:
any sexual act, attempt to obtain a sexual act, unwanted sexual comments or advances, or acts to traffic, or otherwise directed, against a person's sexuality using coercion, by any person regardless of their relationship to the victim, in any setting, including but not limited to home and work.
A final point to make is that the word 'victim' is used in this definition. Some may prefer to use the word 'survivor'. In either case, the use of these two words puts the focus on the victim/survivor. Instead, the attention should be shifted towards the perpetrator of the crime. 
DailyEdge is on Instagram!