Associated Press Associated Press
IT'S AN EASY mistake to make.
Your dad tells you that the Red Hot Chili Peppers are playing nearby in a couple of months. Tickets seem reasonable enough. Your pals want to go….

But… wait…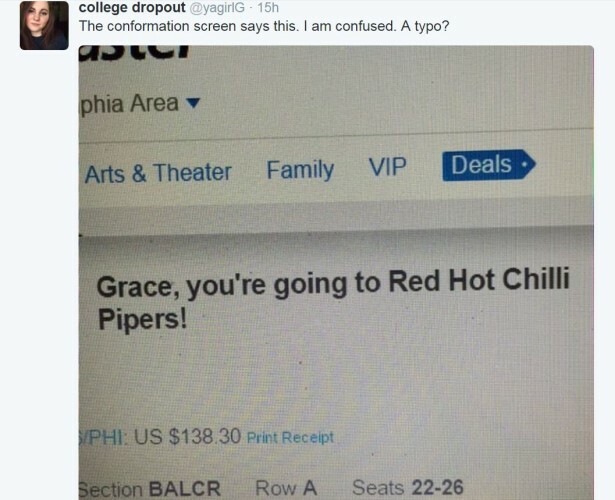 As Grace herself says:
NOPE KIDS NO TYPO! I JUST SPENT 140 BIG ONES ON FUCKING BAGPIPE TICKETS!
She did indeed spend 140 big ones on bagpipe tickets.
BBC Radio 1 / YouTube
All is not lost though:
We're glad to see he appreciated the gravity of the situation.
:(
all tweets via @yagirlG