LOOK, WE'D BE the first to admit that when it comes to Reeling in the Years, we're as die-hard a bunch of fans as you're likely to find.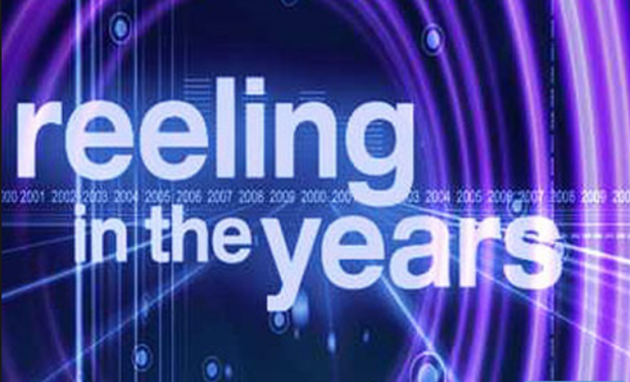 RTÉ RTÉ
Throw a banger of a tune over any old news report, and we're sold.
However, there are some episodes of the RTÉ series which deserve that extra bit of reverence, and 2002 is one of them.
The year that gave us the Saipan incident, the Nadine Coyle disaster and the plastic bag levy was given the RITY treatment, and Christ, viewers lapped it up.
Take a look at this…
1. We mean, he's not wrong.
2002 was a blockbuster of a year! #reelingintheyears

— Jason Canavan (@FigoCanavan91) June 2, 2018
2. Jesus, our nerves were gone.
Fuck lads, watching #reelingintheyears 2002 episode and the clip of the WC got me thinking what a summer that was, Arsenal on the back of a double. Deise winning Munster. Champion mode was fully engaged, imagine we beat the Spanish and the deise beat Clare then 🙄😭

— brian roche (@brianroche07) June 2, 2018
3. No no, the emotions were definitely running high.
Wow #ReelingIntheyears #2002 again now on @RTEOne quite emotional so far or am I just still a massive #RoyKeane fan 😂 💚 #Coybig

— Robbie Kane (@robbiekane74) June 2, 2018
4. Tenner bets your ma still has a plastic bag of plastic bags somewhere though.
The Irish plastic bag levy has been in existence for over 16 years. #reelingintheyears pic.twitter.com/GjiZrifzRy

— John Fox (@foxymm12) June 2, 2018
5. We were a country divided.
#reelingintheyears Korea 2002 #WorldCup Keane V McCarthy don't mention the war.

— 🇮🇪 F1Fan92 🇮🇪 (@realguy567) June 2, 2018
6. The moment that spawned some of the worse impressions of all time.
#ReelingInTheYears sharing this iconic moment this Bank Holiday Saturday evening. #2002 pic.twitter.com/TZ3RgTZmNY

— James Durkan (@jdurkan91) June 2, 2018
7. Arra, look.
It's a bop, but the lip syncing done by Six on the Late Late was shockin #ReelingInTheYears

— James Durkan (@jdurkan91) June 2, 2018
8. Try not dance to it, we dare you.
Not to mention Westlife's "World of Our Own" - what a banger of a tune 🙌 #reelingintheyears #2002waslit

— Rachel Dowdall (@DoLLyRach) June 2, 2018
9. Remember where you were when we were knocked out…
#reelingintheyears 2002 is savage!! If not for how far we got in the world cup then at least for the tunes #coldplay #inmyplace #jerryfish #truefriends

— Rachel Dowdall (@DoLLyRach) June 2, 2018
10. Who could forget it, sure?
I remember Treasure Ireland. Lol. #reelingintheyears

— 🇮🇪 F1Fan92 🇮🇪 (@realguy567) June 2, 2018
And finally…
And #ReelingInTheYears just finished with Daniel O'Donnell's wedding. Aww.

— Mazzy K (@MazzyK) June 2, 2018
DailyEdge is on Instagram!