EVERY YEAR AHEAD of the Oscars, Vanity Fair does a special Hollywood issue featuring a raft of celebs.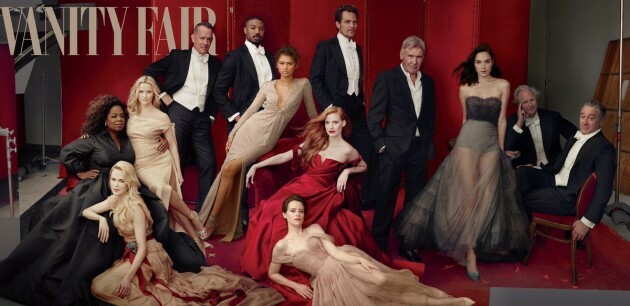 Vanity Fair Vanity Fair
This year's cover is quite delightful – Oprah and Reese Witherspoon are joined by Tom Hanks, Nicole Kidman, Harrison Ford, and Robert De Niro, amongst others.
You'd think such a big-budget, glossy production as this one wouldn't suffer from any Photoshop disasters, but no… they've dropped a few clangers alright.
Right there on the cover, Reese Witherspoon has a sneaky third leg. It's not immediately noticeable, so we've gone to the trouble of circling it for you: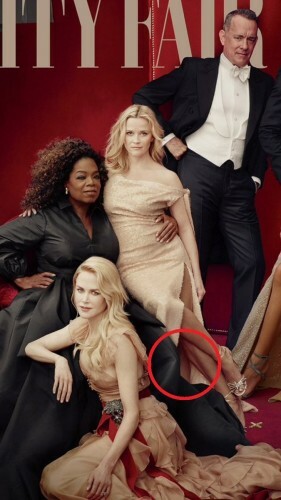 Vanity Fair Vanity Fair
It's a leg, there's no doubt about it. The actress has been quite cool about her secret appendage being revealed to the world: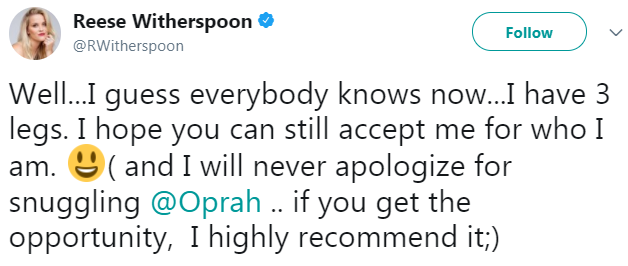 Well… I guess everybody knows now… I have three legs. I hope you can still accept me for who I am. (And I will never apologise for snuggling Oprah… If you get the opportunity, I highly recommend it.)
But Reese wasn't the only one to suffer in the editing chamber – Oprah got done too. Oprah! Is nothing sacred?
She has not two but three hands in this seemingly 'candid' snap from inside the magazine:
Maybe that's how she's gotten so much done? A secret extra hand would sure help with building a media empire.
Like Reese, she's just rolling with it.

There's something they're not telling us.
Vanity Fair is trying to expose the TRUTH about our Hollywood idols, one legend at a time. Next to be unveiled: Harrison Ford's tail.
DailyEdge is on Instagram!