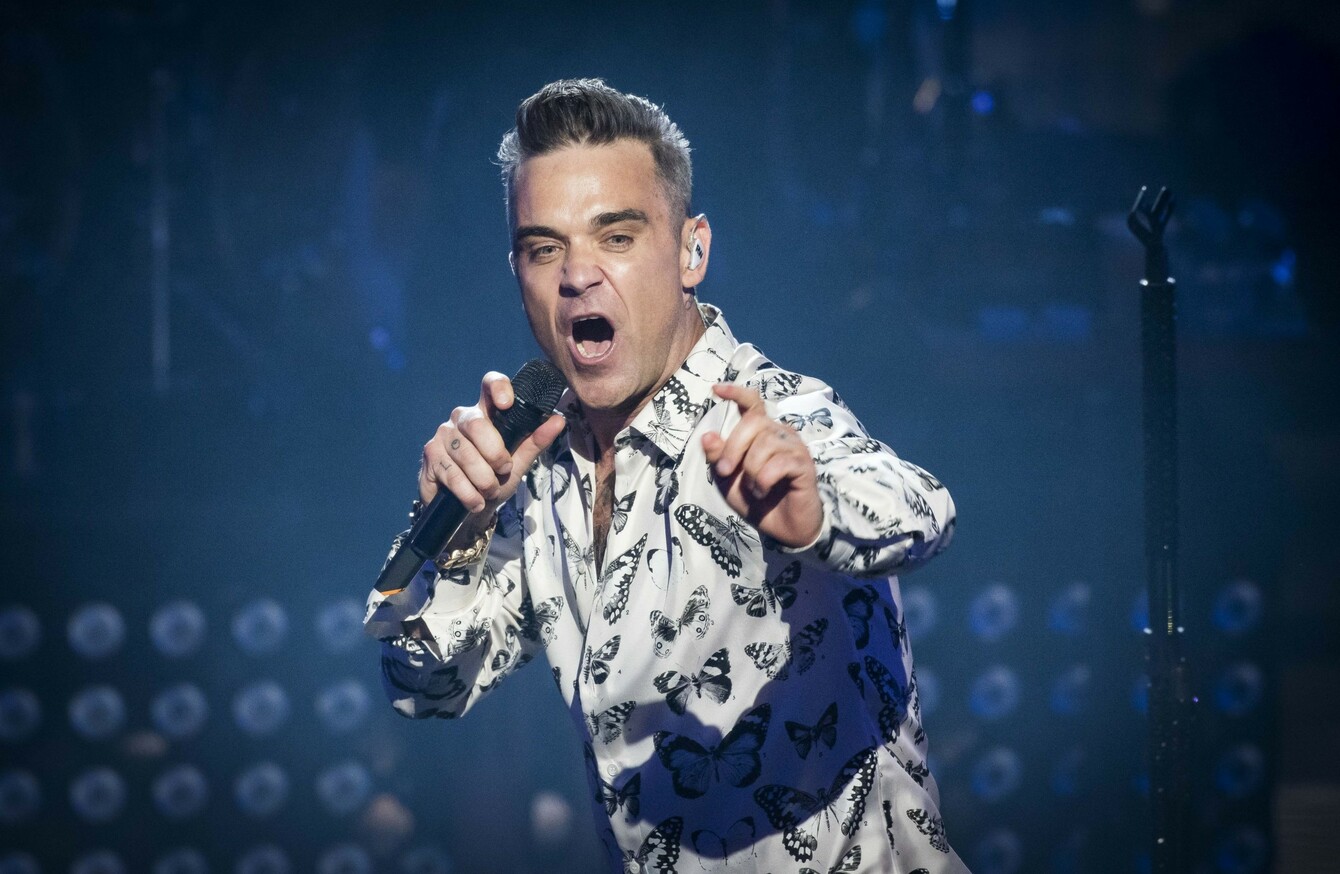 Image: David Jensen
Image: David Jensen
ROBBIE WILLIAMS IS coming back to Dublin next summer to play a huge stadium show at the Aviva Stadium.
He's just appeared in person at a press conference at the Intercontinental Hotel in Dublin 4 to announce the show on June 17.
Tickets from €69.50 go on sale on Friday 11 November at 10am.
Williams last played a stadium gig in Dublin in 2013 when he performed at the Aviva.
His largest Irish show was when he played to a crowd of over 120,000 people in the Phoenix Park in 2003. Previous to that he played to eighty thousand in 1999, headlining Slane Castle. The gig was broadcast live on Sky One.
This Aviva gig is part of Williams' Heavy Entertainment tour, with full dates and cities announced in early November.
Williams kept the journalists gathered in Dublin waiting for an hour this afternoon, with both promoters MCD and MC Ian Dempsey appearing several times to promise his imminent arrival.
He's just freshening up. You know how it is when you arrive at a nice hotel.
Slane memories
Speaking at today's press conference he said that his first visit to Slane in 1998, where he played an afternoon slot, is one of the greatest memories of his career.
The place just went mental. The euphoria was incredible.
I went off stage and the Manic Street Preachers went on, and as they went on people were still chanting my name.
Updated 4.05pm
More from the Robbie Williams announcement over on Snapchat. Tap the button below to add!