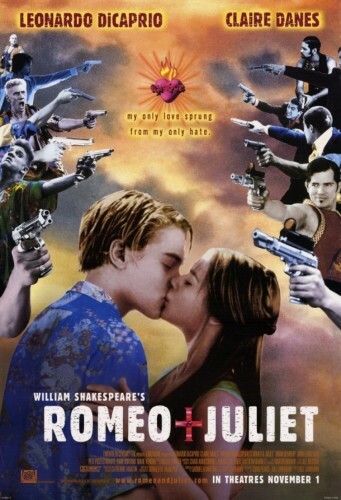 Pinterest Pinterest
BAZ LUHRMANN'S flashy retelling of Shakespeare's Romeo and Juliet is 20 years old this year. That's right, TWENTY. And it's still as good as the day it was released.
1. Seeing it was probably the first time you thought "Huh, this Shakespeare guy is pretty good"
If learning his plays at school hadn't already convinced you, that is.
2. And you considered repeated viewings of it to be 'educational'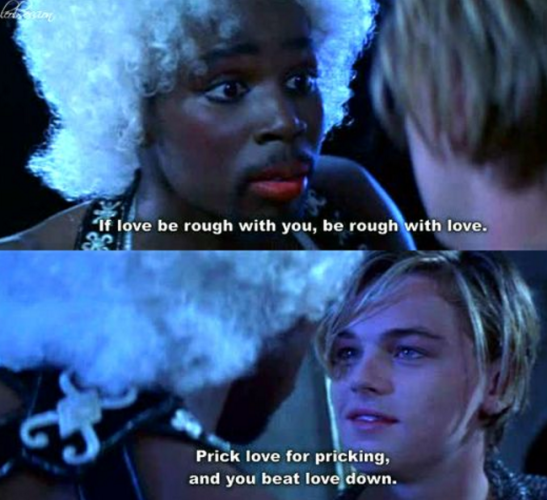 Pinterest Pinterest
You may have even been shown it in school by a cool/unsuspecting English teacher. What a delight.
3. It featured Leo in his prime
Pinterest Pinterest
A year before Titanic would catapult him to superstardom, he captured our hearts while sporting curtains and a Hawaiian shirt. It seemed wrong, but it was so right.
4. As well as a charming young Paul Rudd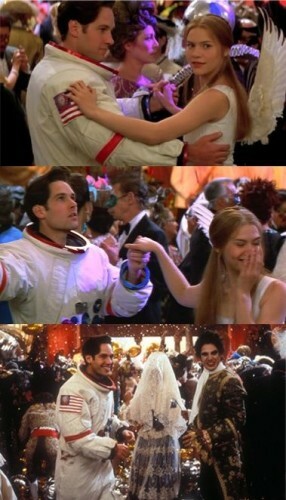 Pinterest Pinterest
You're making it hard for us to understand why Juliet wouldn't want to marry Paris, Paul.
5. And Claire Danes cemented her position as the actress you most wanted to be

Tumblr Tumblr
Those two AND Jordan Catalano! She got all the good lads.
6. You fully expected falling in love for the first time to look like this
Movieclips / YouTube
Cut to you posing around any and all available fishtanks, waiting for Des'ree to commence her warbling.
7. You dreamed of having this exact angel costume for Halloween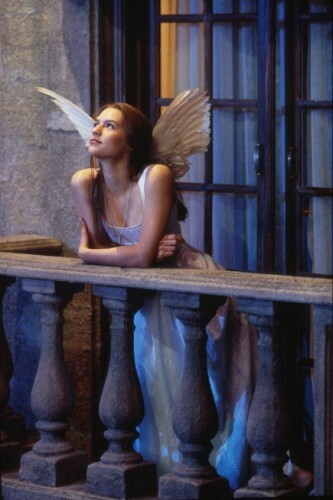 Pinterest Pinterest
A handsome boy in a suit of armour would obviously fall in love with you as a consequence, right?
8. 'A PLAGUE ON BOTH YOUR HOUSES' is still the ultimate insult, in your book
Tumblr Tumblr
Poor Mercutio :(
9. There's no film that can make you properly bawl like this one can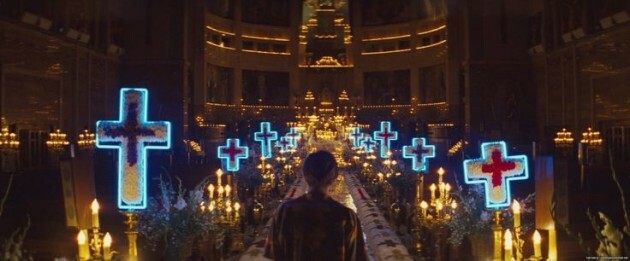 Pinterest Pinterest
When Leo snivels, you snivel. It's the rule.
10. As well as making you rage for people that aren't even real
Tumblr Tumblr
Artist's impression of every viewer's thought process towards the end of the film:
IF BALTHASAR WASN'T SUCH AN IDIOT THEY MIGHT HAVE LIVED.
SHE WOKE UP JUST AS HE TOOK THE POISON! NOOO!
A PLAGUE ON BOTH THEIR HOUSES! GODDAMN.
11. The soundtrack was almost as important as the movie itself
Indieshuffle Indieshuffle
Radiohead, Garbage, The Cardigans, and a little known Irish singer called Mundy. It was the soundtrack to many of your teenage pinings (and many of your adult ones as well).
12. And you probably owned both volumes
TheCardigansVEVO / YouTube
One had the pop music, the other had the orchestral score. Both were sublime.
13. And even today, you can stick it on and have a good weep
Leo, you angel. We can't quit you.
DailyEdge is on Snapchat! Tap the button below to add!