EVERY WEEKDAY MORNING, DailyEdge.ie rounds up the best of the day's celebrity dirt – from the top to the very bottom.
Rory McIlroy has apparently dumped his tennis-star girlfriend Caroline Wozniacki.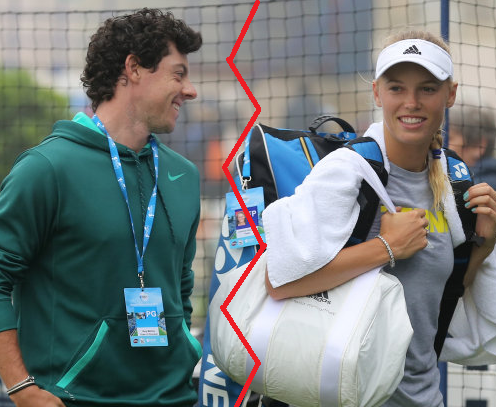 EMPICS Sport / EMPICS Sport EMPICS Sport / EMPICS Sport / EMPICS Sport
A 'source' told the Mirror that the golf pro ended the relationship to concentrate on his game.
It's a difficult time for them both but it is for the best in the long run. There were a lot of tears. She still has her profile picture on her social-networking site set as the two of them in happier times, but I can tell you the pair are no longer an item. Rory has a lot of respect for Caroline and their time together was good, but he feels it's time to move on now – and he wishes her nothing but the best.
Nice of him. (Mirror)
The Bleacher Report are speculating that the last straw may have been an unflattering photo posted by Wozniacki of Rory asleep.
Twitter / Caroline Wozniacki Twitter / Caroline Wozniacki / Caroline Wozniacki
Scarlet.
Robin Thicke says that Miley Cyrus is the only one to blame for their controversial VMA performance. Speaking to Oprah, Thicke said that he wasn't "really paying attention" to the whole thing.
I was on stage, I didn't see it, you know. So to me, I'm walking out towards Miley, I'm not thinking 'sex,' I'm thinking 'fun.' So I'm sitting there, I'm looking up to the sky, I'm singing. I'm not really paying attention to all that. That's on her.
Zap2it Zap2it
Not only that, but the charmer has said the song Blurred Lines is about his wife, Paula Patton. He told BBC 1Xtra that:
She's my good girl. And I know she wants it because we've been together for 20 years.
Lucky girl.
Is Britney Spears a corrie fan? It would seem so. Britney is in London at the moment doing promo for her upcoming album, and baffled fans by tweeting her dismay at missing last night's two-part Coronation Street special.
There was initially confusion over whether Britney really meant the British soap, or if she had simply misspelt 'Cory' in reference to the Glee farewell episode for Cory Monteith. Her publicist, Shoshanna Stone, was quick to clear up any misunderstanding.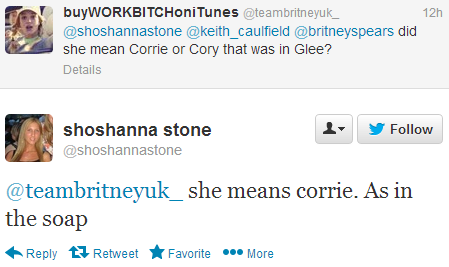 Britney Spears is a Corrie fan: [CONFIRMED]
Lauren Conrad is engaged! The Hills star announced her engagement to boyfriend William Tell on Twitter and her blog, just hours after her ex-boyfriend Jason Wahler tied the knot.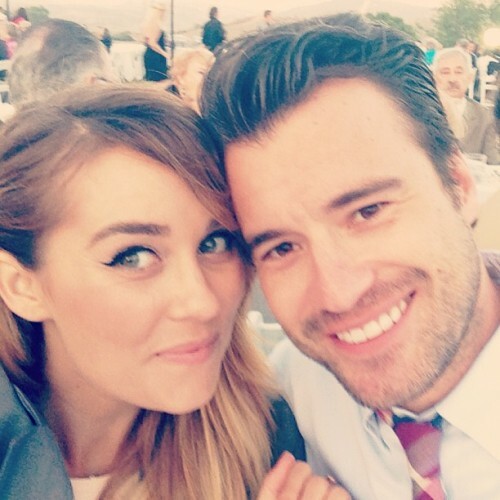 laurenconrad laurenconrad
L.C. posted a snap of the ring and a note:
William and I are overwhelmed by all of your warm wishes. Thank you so much for sharing in this special moment :-)XO Lauren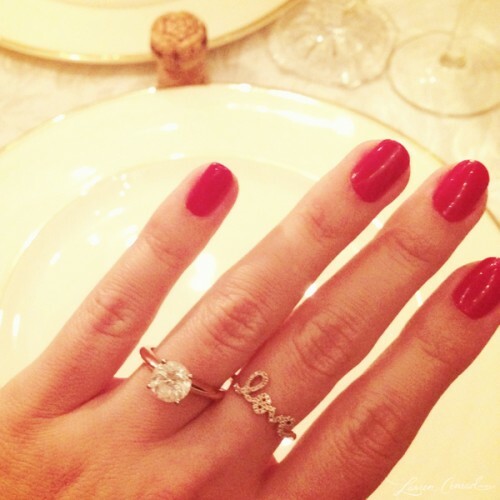 Lauren Conrad Lauren Conrad
That'll have our eye out.
Perhaps the most surprising of well-wishers was arch nemesis Spencer Pratt, who tweeted an uncharacteristically nice message to Lauren: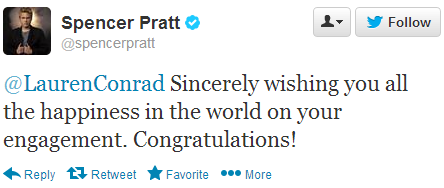 As for Heidi… her condescending message was slightly overshadowed by the fact that her sister Holly got engaged mere moments later.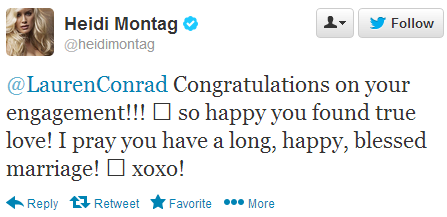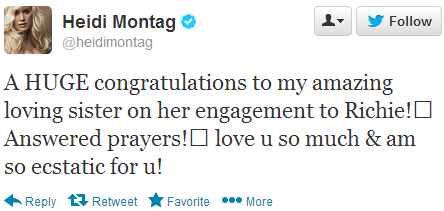 And the rest of the day's dirt…