ROSANNA DAVISON HAS stripped off and bared her "plant-fuelled body" to promote a pro-vegan message for St Patrick's Day.
The former Miss World, Playboy covergirl and certified nutitionist took part in the photoshoot for PETA in order to spread the word that "one of the best ways to stay healthy, slim and energised is by going vegan".
Body paint is all well and good Rosanna but for the love of God put a coat on if you're going to the parade. No amount of veganism will protect you from the March breeze.
Marc O'Sullivan / PETA Marc O'Sullivan / PETA / PETA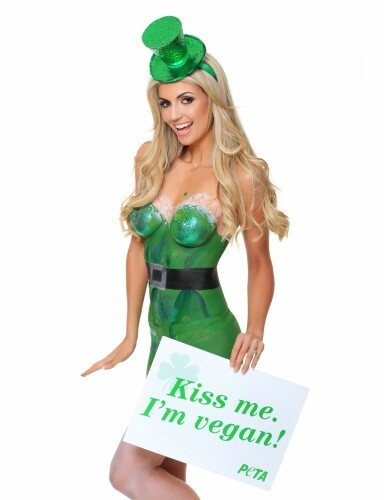 Marc O'Sullivan / PETA Marc O'Sullivan / PETA / PETA