Updated, 13:10
IT SOUNDS LIKE the celebrations after Roscommon's victory over Kildare yesterday got a little out of hand, because someone lost their 'good jumper'.
The Rosscommon supporters were suitably aghast and sympathetic when they heard the awful news.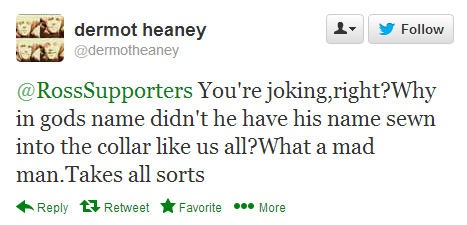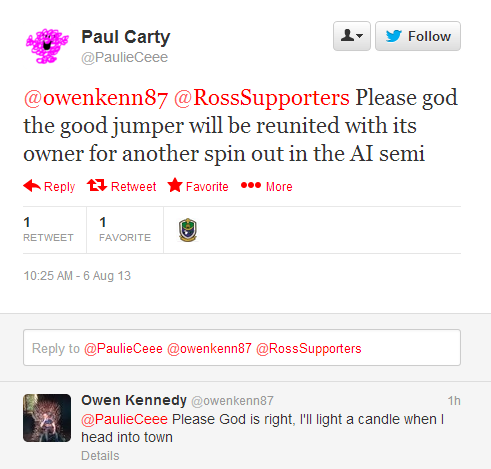 Please God is right.  It's good to see supporters banding together at a time as difficult as this.
Godspeed, 'good jumper'.  May you be reunited with your owner soon.
Update: A photo of the good jumper has now been released.  If you have any information regarding its owner please contact tips@dailyedge.ie.