EVERY WEEKDAY MORNING, DailyEdge.ie rounds up the best of the day's celebrity dirt from the top to the very bottom.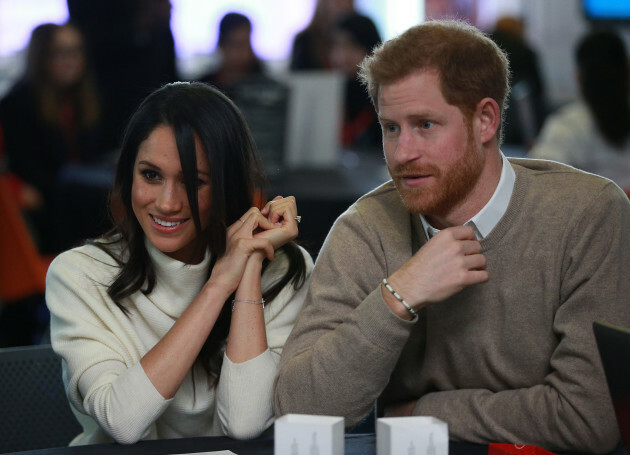 PA Wire / PA Images PA Wire / PA Images / PA Images
The Royal Wedding, one of the most planned and eagerly anticipated events of the decade, has been thrown into chaos last night.
Meghan Markle, the future Mrs. Prince Harry, has settled into her new role as a member of the Royal Family impeccably. However, her father's side of the family has seemed to crumble under the media's intense spotlight.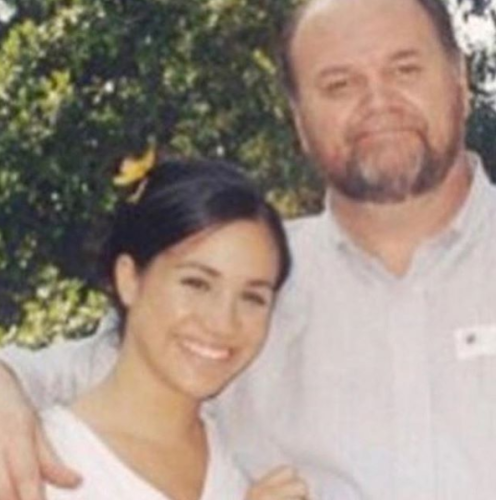 @meghanmarklestans / instagram.com @meghanmarklestans / instagram.com / instagram.com
It was revealed yesterday that Meghan's father, Thomas, had staged pictures with paparazzi. It is not yet known if or what he was paid for the posed photographs, but it's been reported that Thomas will no longer be walking his daughter down the aisle. He is also reported to have suffered a heart attack six days ago, but checked himself out of hospital.
Meghan is said to be distraught at the news, but Thomas fears causing further embarrassment for his daughter or the Royal Family.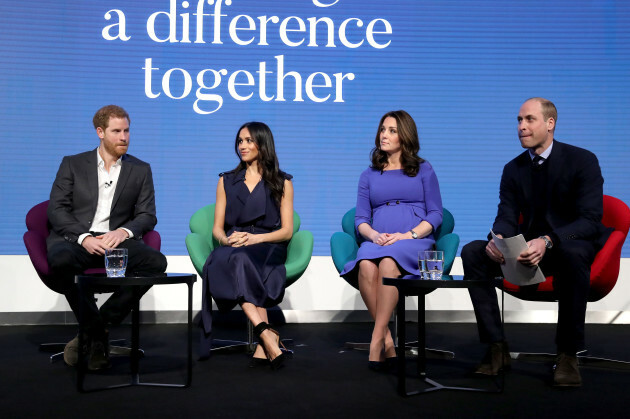 Chris Jackson Chris Jackson
A statement from Kensington Palace, released last night, said :
This is a deeply personal moment for Ms. Markle in the days before her wedding. She and Prince Harry ask again for understanding and respect to be extended to Mr. Markle in this difficult situation.
Prince Harry has apparently blamed himself, feeling that the pressure of joining his famous family leaves behind a wake of destruction that is beyond his control. At age 12, Prince Harry had to deal with the death of his mother, Princess Diana, after she was chased down French motorways by paparazzi.
Meghan's half sister, Samantha Markle, said that she was to blame for the staged photographs.
Meghan's mother, Doria Ragland, might now be walking her daughter down the aisle on Saturday. (Mirror)
Vogue Williams has revealed how long it took her and Spencer Matthews to conceive...and it wasn't long!
Speaking on Lorraine this morning, Vogue dished some details about the baby-making process, revealing that it only took 7 nights for and then-boyfriend, now fiance, Spencer to make their future bundle of joy:
...we got pregnant after about a week of trying so we were super lucky.
Vogue also spoke about the 'bizarre reaction' to her pregnancy workout videos, along with the severe pressure placed on women to get their pre-baby bodies back.
It's not an illness! People were saying 'Will she be able to do that because she's pregnant?' I don't feel any different now, apart from that I go to bed at 8 every night!
A lot of people are against pregnant people working out, which is bizarre.
However, Vogue adds that she's not going to be placing any pressure on her body to bounce back:
You do see people and you think, how did they do they do that? I'm not going to be one of them anyway.
She also expressed disappointed at being let go by a number of her long-term promotional clients after revealing that she was expecting:
'I am definitely working with more baby brands because your life does change, but I was disappointed after being dropped by some people.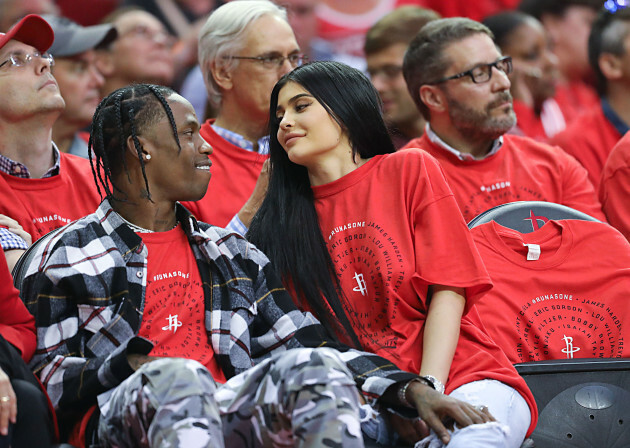 SIPA USA / PA Images SIPA USA / PA Images / PA Images
Kylie Jenner has thrown shade at the press and public who have repeatedly said that Travis is not the father of her child.
Last night, Kylie posted a picture of her and rapper Travis Scott at the Met Gala, captioning it:
Stormi's parents
Well, if that's not bang on the nose, I don't know what is.
Rumours have been incessant that Kylie's bodyguard or her ex-boyfriend Tyga are the real father of baby Stormi. There was gossip that Kylie granted her ex permission to undergo a paternity test, as the end of Tyga's relationship with Kylie happened just before she became pregnant.
Kylie's bodyguard came out at the weekend to deny he was the father:
Out of deep respect for Kylie, Travis, their daughter together and their families, I would like to set the record straight and say that my interactions with Kylie and her family have been limited in strictly a professional capacity only. 'There is no story here and I ask that the media no longer include me in any narrative that is incredibly disrespectful to their family."
Keeping up with Usain Bolt would be easier than keeping up with the Kardashians. (Daily Mail)
And the rest of the day's dirt...
Kourtney and Khloe Kardashian are raging with Caitlyn Jenner over Mother's Day Diss (Hollywood Life)

Rihanna's  stalker who broke into her house last Wednesday to try to rape her has been charged with felony stalking, burglary and vandalism (Goss.ie) 

Actress Taraji P. Henson has gotten engaged (Goss.ie)
Katie Price's pink Range Rover has been spied at Irish footballer and Brighton star Shane Duffy (Goss.ie)  

After her song Girls sparked criticism for trivializing same-sex relationships, Rita Ora came out as bisexual to defend the songs lyrics (Daily Edge)
DailyEdge is on Instagram!