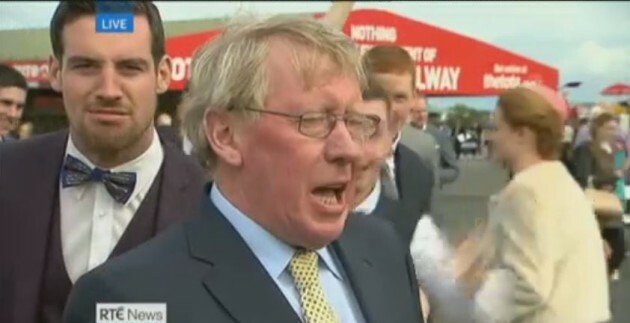 THIS WEEK, THOUSANDS of people have descended on Galway for the Galway Races.
Today was Ladies Day and, as such, there were a lot of merry people in Ballybrit.
This evening, RTÉ's Joe Stack presented a report live from the Galway Races and interviewed the outgoing General Manager of the Galway Racecourse, John Moloney.
And, oh, was it a treat.
First, we were treated to some quality horsing around from these two gas tickets.
http://vine.co/v/eXDDPMbUM91
Not to be outdone, this lad joined in on the antics and decided to do his best Mr. Bean impression.
http://vine.co/v/eXDjALd5Fv3
Then this curious fellow wandered into the frame and sized up Moloney from afar…
http://vine.co/v/eXDjpurqYgK
Before then deciding to get closer to the action.
http://vine.co/v/eXDIBOh0zvi
And then offering a big thumbs up at the end.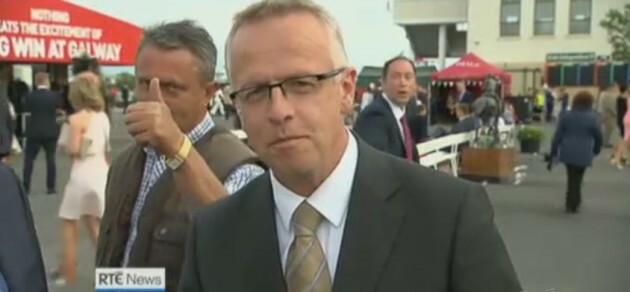 RTÉ RTÉ
We might have missed what you said, Joe.
Soz.