FLOODING ACROSS THE COUNTRY continued last night as storms continued to batter Ireland's coasts.
As a result, RTE News reported live from some of the areas worst affected, and it did not look fun, as people observed on Twitter.
Poor Paschal Sheehy stood in deep water.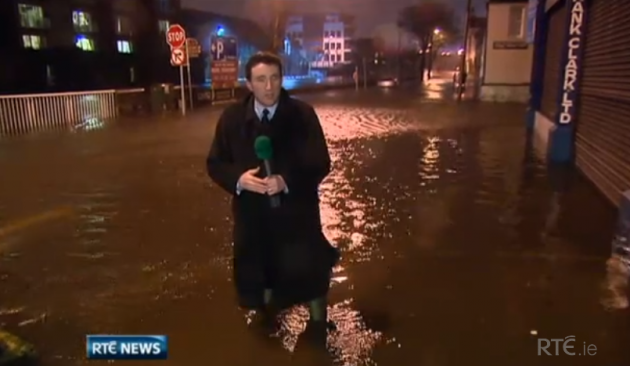 Joe Mac Raollaigh was in Clontarf having a rough time.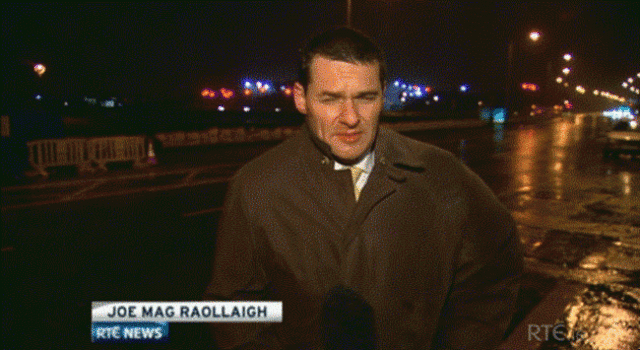 It was Geraldine Harney though who truly got the raw deal, as Twitter observed.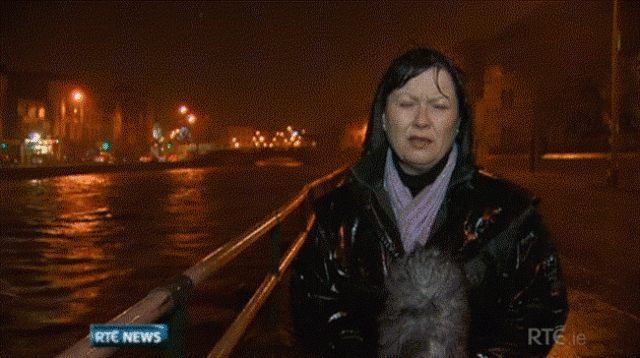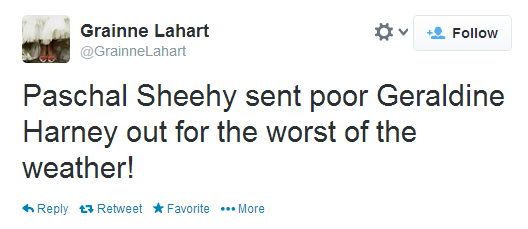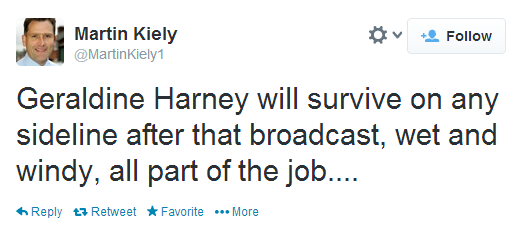 Of course, those worst affected by the floods are local homeowners and business people. As a result, the Irish Red Cross has launched a floods appeal.