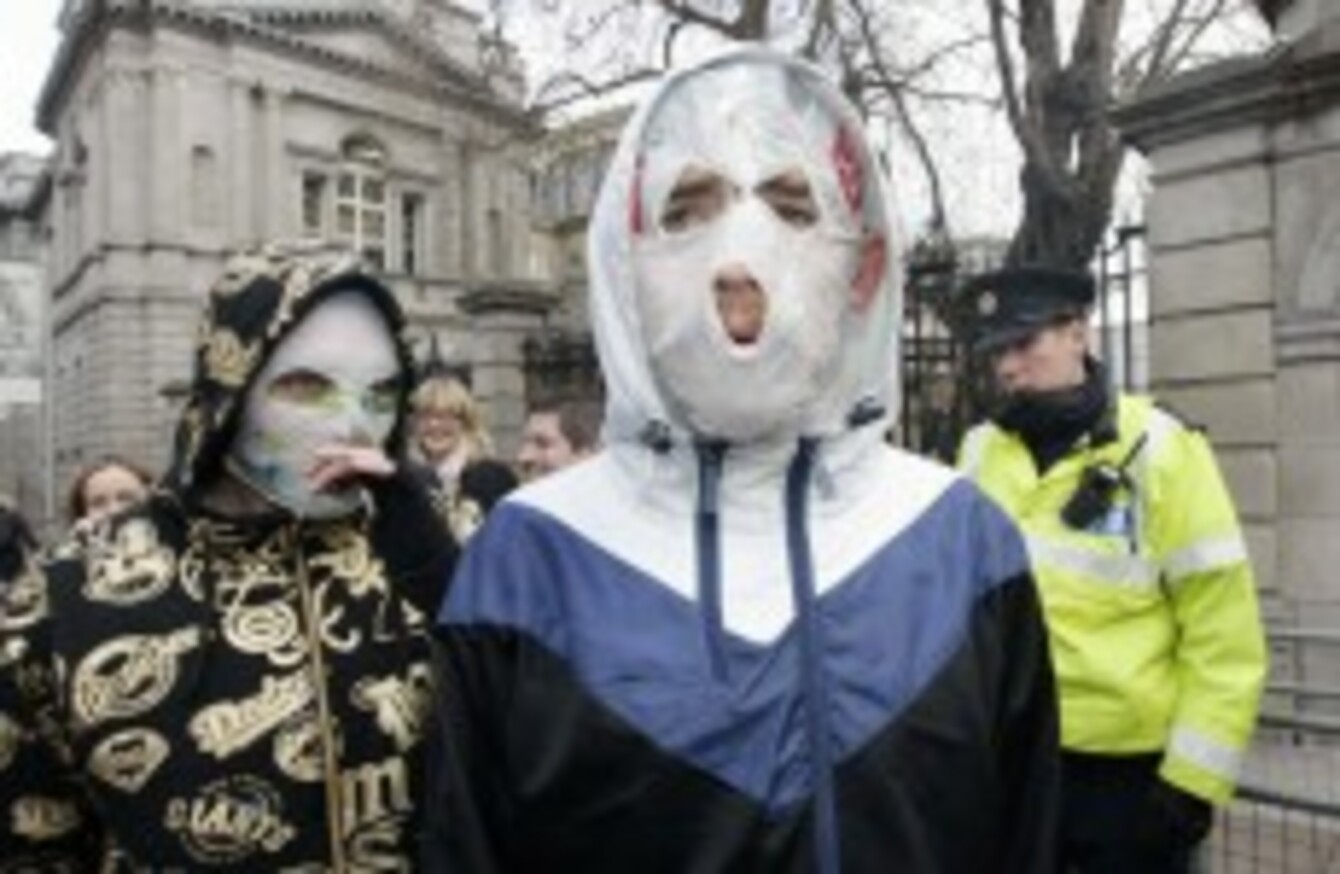 The English rappers outside the Dáil
Image: Mark Stedman/Photocall Ireland
The English rappers outside the Dáil
Image: Mark Stedman/Photocall Ireland
IT CAN'T BE easy running the world's largest arts festival. But still, you'd think a little basic Celtic solidarity might apply.
Ireland's favourite plastic bag pin-ups are playing a three-week residency at the Fringe next month.
The official listing acknowledges their Limerick origins, but gives their country of origin as "England". (Screen grab here.)
The group first appealed for it to be changed…
… but later appeared to have resigned themselves to their new nationality:
We can't help thinking that this risks leaving audiences a little baffled by the rappers' set of cultural references. I mean, what will they think of the mysterious besuited drug dealer who swears on his 'tache that it's decent hash?
YouTube/Rubberbandits