WE'RE ALL PROBABLY familiar with the concept of Groundhog Day thanks to the Bill Murray film of the same name. But just in case, here's a refresher:
Every February 2nd, a famous groundhog named Punxsutawney Phil is paraded out and asked to predict the weather. Folklore says that if he sees his own shadow, winter will continue for another six weeks. If not, then spring will supposedly come early.
(Yesterday, Punxsutawney Phil saw his own shadow, meaning six more weeks of brutal weather in the United States.)
To commemorate Groundhog Day, a five-year-old drew this unintentionally rude picture of a groundhog. (The child's parent then shared it on Reddit, because 2015.)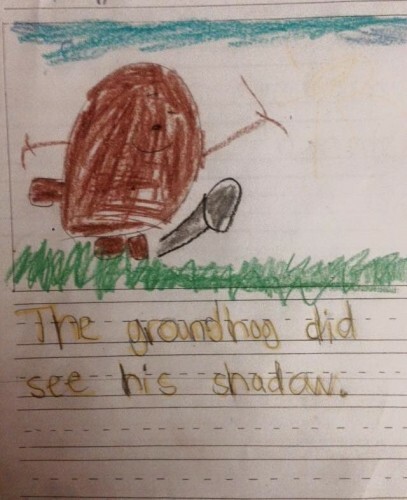 Reddit Reddit
Right. His shadow.
That's what it is.