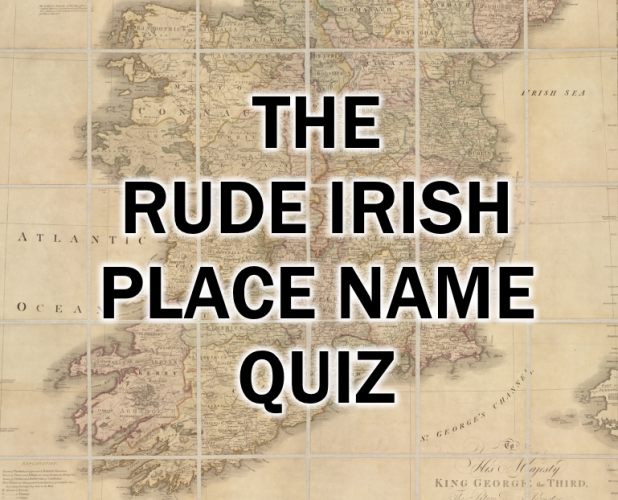 maps.bpl.org maps.bpl.org
CAN YOU SORT the real smut-laden Irish place names from the fakes? Be warned: they're mucky. Answer all the questions to see your result!
You scored out of !
Perfect!
Now THAT is an impressive score. You really know your Fannystowns from your Rings.
You scored out of !
Wow, you're really good at rude place names
An impressive performance. You're not a member of the Muff Diving Club, by any chance?
You scored out of !
Not bad, but you're hardly a rudeness expert
It's a start - but you really need to brush up on your Fannystowns and your Lower Balix.
You scored out of !
You're way too polite for this
Not a great performance. You'd almost think you didn't live in a country with a place called Ringrash Road.
Most rude place names sourced from here.