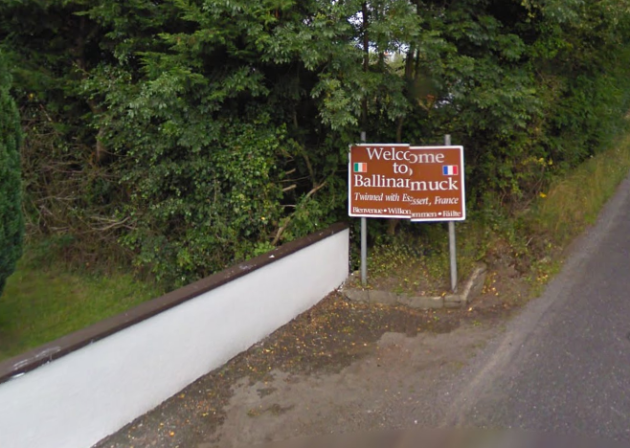 Google Maps Google Maps
THE SMALL TOWN of Essert de Belfort in the north east of France is about to get a little touch of Longford glamour.
The town, with a 200 year relationship with the county, is preparing to name one of its streets Rue de Ballinamuck.
Twinned with Ballinamuck for 18 years, a road in a new housing estate in Essert will now forever commemorate the relationship between the two towns, which sees young people make exchange trips back and forth each summer, sharing  musical and cultural traditions.
Paddy Howe, chairperson of the Ballinamuck Enterprise Society (which is heavily involved in the twinning) told DailyEdge.ie that he has no qualms about the French struggling with the pronunciation.
The French love coming here and they love the language and they're good at the language. I don't think Ballinamuck is too tricky to pronounce anyway.
He says it's lucky they're not twinned with the tiny area he's from outside Ballinamuck – Killtycreevagh.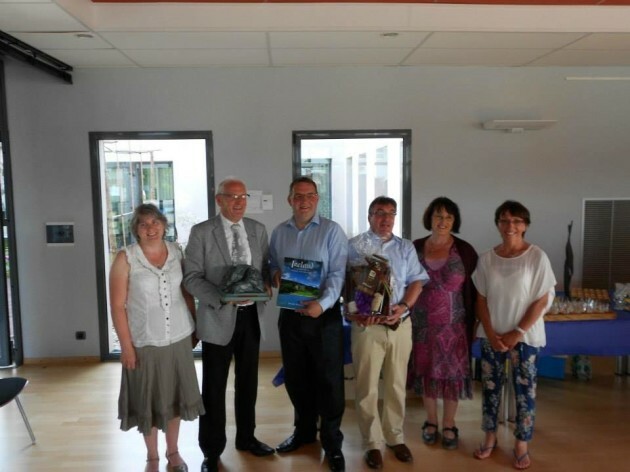 The Essert town mayor with Paddy Howe and Marie Christine Grandjean and twinning committee in Essert, 2013
Howe will be leading a delegation of young people to Essert next Saturday morning for a 12 day trip where they'll join with the French teenagers to play music they've been practicing in their respective towns since Christmas, on instruments they've made themselves.
They call it a concert. We call it a session.
Howe says Erasmus funding secured by the French is paying for their camping stay there, while back in Ballinamuck fundraising is also a big part of welcoming the Essert delegation back in 2016.
Essert has been linked with Ballinamuck since a battle in the Longford town in 1798, which saw a French force led by Essert native General Humbert making a stand against the British.
H/T to @Ronan_Casey and @AntonSavageShow