SITTING DOWN TO answer questions about the new Avengers movie, Scarlett Johansson and Mark Ruffalo might have thought they were in for the standard interrogation.
Well, Cosmopolitan UK had other ideas.
cosmopolitanuk / YouTube
Flipping the normal interview premise around, they asked Scarlett in-depth questions about her role and the stunts she pulled off in the film – and saved the clothes and weight chat for Mark.
It was delightful.
"What are you wearing to the premiere tonight?"
"A suit" Ruffalo replied.
Cosmo Cosmo
And then he showed us his red carpet moves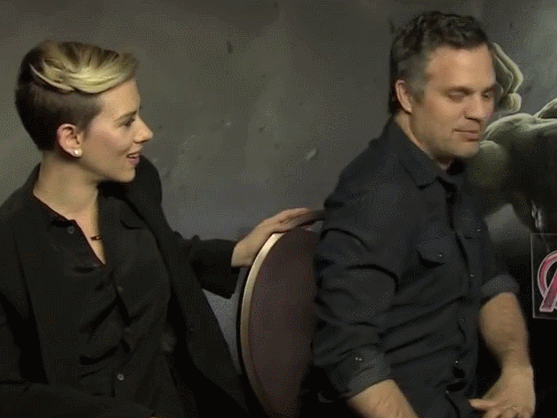 Youtube Youtube
"So did you feel a lot of pressure to slim down for the role?"
"Not really."
Well played, everyone.