SO PENNEYS HAVE taken this well worn Ryan Gosling meme: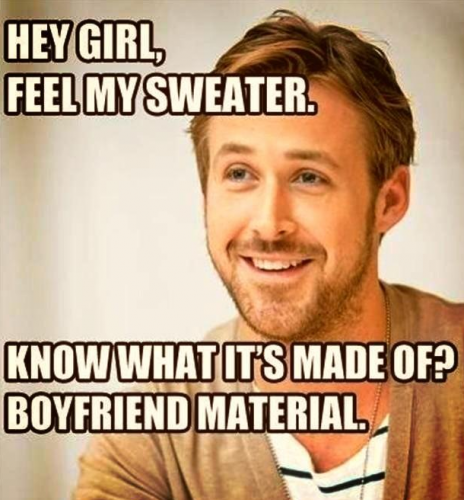 … and put it on a pair of knickers:
Not to mention these Harry Styles pants:
Images: Valerie Loftus
Nightmare scenario: You're wearing your Ryan Gosling knickers from Penneys.
Somehow the unimaginable happens and you bump into Ryan Gosling.
He takes a fancy to you and one thing leads to another… HE COMES FACE TO FACE WITH A PICTURE OF HIMSELF, ON YOUR PANTS.
PhotoBucket PhotoBucket