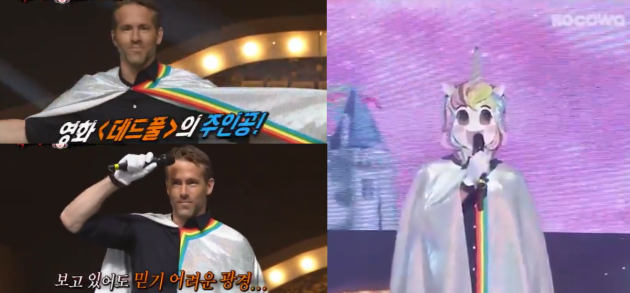 SOUTH KOREAN TV show King of Masked Singer is kinda like The Voice.
Instead of judges turning their back to contestants, the contestants just dress up and wear some pretty elaborate masks selected by a famous Korean designer.
So, Ryan Reynolds, who is currently promoting Deadpool 2 in Korea, decided that he'd like to take part.
The audience had no idea who he was while he was wearing the mask, but they commented that his pronunciation was excellent while he sang 'Tomorrow' from the musical Annie. Yeah, this just keeps getting weirder.
Here's his performance.
Who knew that Ryan Reynolds had such a set of lungs on him?
MBCentertainment / YouTube
After he was finished singing, Ryan revealed his identity.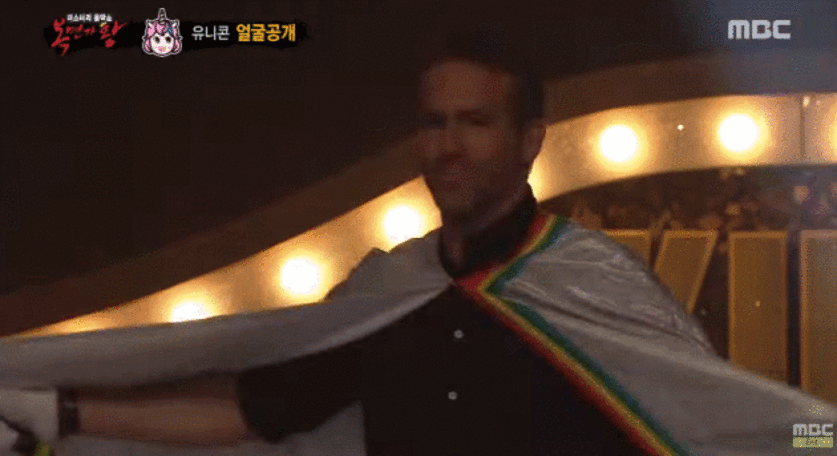 And the audience absolutely lost their shit. They must be big fans of Deadpool.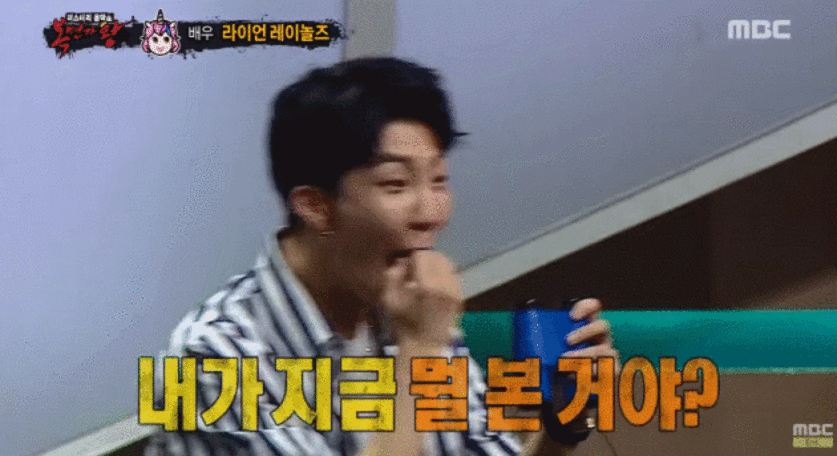 MBCentertainment / YouTube
People on Twitter are finding the bizarre appearance pretty entertaining.
lau / Twitter lau / Twitter / Twitter

Tae's Sunflower / Twitter Tae's Sunflower / Twitter / Twitter
DailyEdge is on Instagram!