WHAT WENT ON in Sainsbury's HQ was a secret… until now.
Yesterday, Twitter user Chris Dodd spotted what appears to be a staff poster mistakenly placed in the window of a Sainsbury's supermarket.
It mentions a 'fifty pence challenge' which encourages staff to get customers to spend an extra 50p during every shopping trip.
Yep, Sainsbury's just accidentally revealed to their customers that they're actively trying to get them to spend more on each shop. Not incredibly surprising, but still probably not something they wanted everyone to know.
It doesn't end there though – a Sainsbury's staff member called Ross responded to Dodd on the company's official Twitter account, asking where he saw the poster.
This is when it all kicked off.
Oh Ross. You can't just take it back now. As of today, the original tweet has been retweeted over 1,800 times and is still going strong.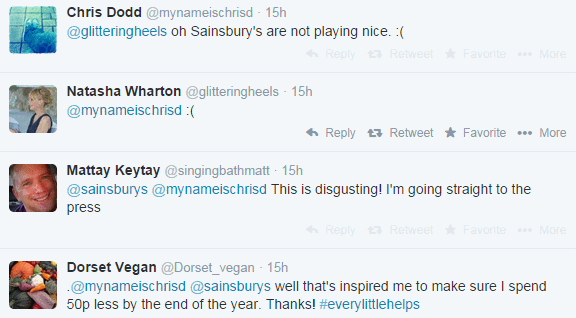 h/t Buzzfeed