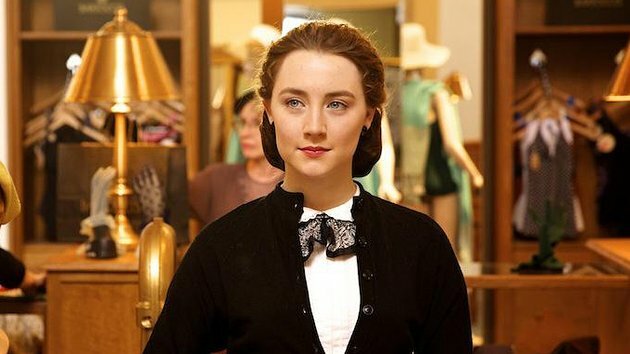 SAOIRSE RONAN CONTINUED her US charm offensive on The Ellen Show today in advance of heading to the Golden Globes on Sunday night.
The Irish actress is nominated for her role in Brooklyn, and chatted to Ellen about the story of a young girl emigrating to America, Saoirse's own upbringing, first in New York and then in Carlow and Dublin, and the tricky pronunciation of her uniquely Irish name.
Another topic up for discussion was where Saoirse was when she got the news of her Golden Globe nomination.
She was in Dublin, in the South William Street nail salon Tropical Popical when the call came through, and yesterday staff at Tropical Popical took a very special phone call of their own.
Owner Andrea Horan told DailyEdge.ie that researchers at The Ellen Show called to see if they could broadcast the images of Saoirse celebrating her nomination at Tropical Popical.
Tropical Popical on Instagram Tropical Popical on Instagram
And sure enough, Ronan raved about the salon to Ellen today:
It's called Tropical Popical, so there are palm trees everywhere and flamingos, so you feel like you're in Ibiza or something and you're just getting your nails done in Dublin.
She also mentions the wonder that is Lilt, which has surely been lost on the Americans. But no matter.
https://www.facebook.com/ellentv/videos/10154017940937240/?permPage=1
Can't see the video? Click here.
Ronan told The Washington Post last month that she was in the middle of a treatment when her publicist rang:
So I answered: 'I can't talk to you right now! I'm getting my nails done!' Then, my publicist was like, 'Well, you just got nominated for a Globe, so you have to talk to us!' I kind of squealed.
Horan said that the actress was "sitting up at the pedicure station doing all her media interviews". Quite the afternoon!
Whenever she's in Dublin she comes in with her mam and her pals all the time, and her mam is always coming in on her own anyway.
Ronan has already picked up an award from the New York Film Critics Circle, and "stole the show" at the awards ceremony this week, according to Vanity Fair.

Vanity Fair Vanity Fair