ON SUNDAY, AWARDS season will begin in earnest with the Golden Globes.
This year, a shadow has been cast over the proceedings by the Harvey Weinstein scandal and subsequent sexual harassment allegations which dominated headlines in late 2017.
In solidarity with all the people who have come forward with stories of abuse, a number of actors and actresses attending the ceremony plan to wear all black.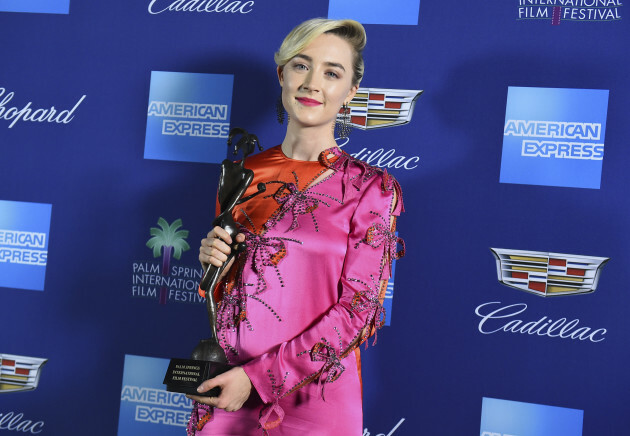 Jordan Strauss Jordan Strauss
Saoirse Ronan is nominated for her work in Lady Bird, and will be among those taking part – speaking at an awards ceremony earlier this week, she said supporting the movement was "the most important thing":
I've never felt so encouraged and inspired and supported to use whatever voice I have… For all of these men and women to be able to come together and use their influence to open up the conversation and support anyone who has gone through it, or questioned their safety or their stance on set, I think it's needed.
"It's paramount that this happens now," she said.
extratv / YouTube
Other celebrities who have pledged to wear black at the Golden Globes include The Rock, Gal Gadot, Allison Janney, and Mary J Blige.
The ceremony will take place in Los Angeles on Sunday night, airing over here on RTÉ2 at 9pm on Monday. Best of luck, Saoirsh.
DailyEdge is on Instagram!