LAST WEEKEND, SAOIRSE Ronan had the daunting task of hosting Saturday Night Live.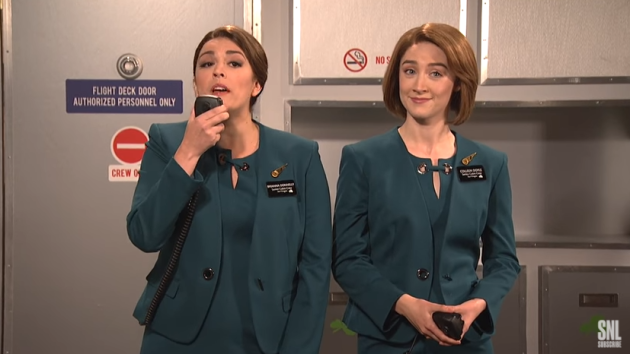 YouTube YouTube
Her appearance was marred somewhat by a… strange sketch about Aer Lingus, in which SNL castmembers attempted dodgy Irish accents and told jokes about potatoes.
It didn't go down well either in the US or here at home, and many people wondered how and/or why Saoirse had okayed it.
Last night she dropped in to the Late Late Show for an interview about her new film Lady Bird, and of course host Ryan Tubridy asked about the now infamous skit.
Saoirse told him that it was "fun", and that she had asked to do an Irish sketch:
There are numerous meetings that you have throughout the week, there are sketches being cut and added all the time. Whenever [SNL creator Lorne Michaels] asked me what I felt strongly about, I would always say I want to use my own accent as much as possible and I want there to be at least one Irish sketch in there.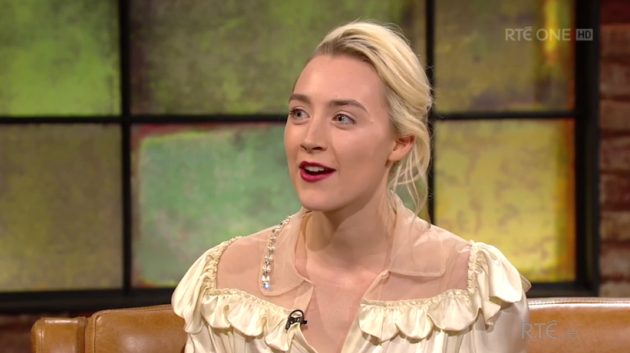 RTÉ Player RTÉ Player
"Are you saying you're not anti-Irish and anti-Aer Lingus?" interjected Ryan mock-incredulously, to which Saoirse replied:
I am NOT anti-Aer Lingus! I collect my points on Aer Lingus, that's how often I fly. I shop local and I eat Tayto.
Very diplomatic, Saoirse.
Watch the full interview here – she talks her American accent inspirations for Lady Bird (Zack Morris and Sabrina the Teenage Witch!) and eats Percy Pigs. A woman after our own hearts.
DailyEdge is on Instagram!