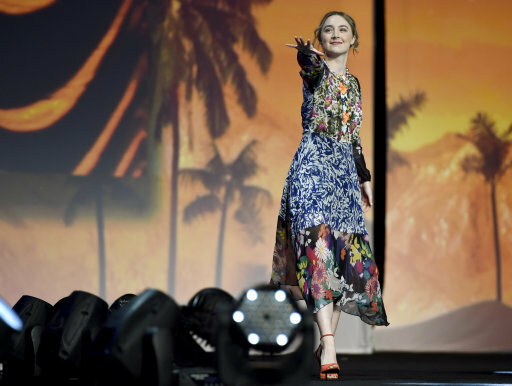 Associated Press Associated Press
SAOIRSE RONAN IS shaping up to be quite the belle of the awards season.
She's nominated for a Golden Globe this Sunday night, she's just been nominated for a BAFTA, she's hotly tipped for an Oscar nod, and she "stole the show" at the New York Film Critics Circle awards.
One issue that's cropped up again and again though, is her name. Dennis Quaid made ahames it when announced the Golden Globes shortlist:
https://vine.co/v/iZAWH3L5Lxl
And Ryan Gosling and Ellen have both taken steps towards helping the world to understand all those consonants:
Hang on a second though… 'SUR SHA'?
Of course, far be it for anyone to tell Ronan how to say her own name. She's had it for 21 years and if she says her name is pronounced Sur-sha, her name is pronounced Sur-sha.
The pronunciation problems are down to regional variations. Ronan's Dublin twang (which in itself has raised some eyebrows) is the probably cause for her family's take on Saoirse. And they're not alone. A Twitter poll instigated by user @ConorHallahan shows that eight per cent of respondents currently agree with her.
Returning to Ronan's accent, her Dublin lilt has caused some (inexplicable, to be honest) concern.
Ronan was born in New York to Dublin parents, and raised in both Carlow and Dublin when she returned to live in Ireland as a toddler. Her mid-Leinster accent is not unusual in the slightest.
As evidenced by this interview on the Late Late at the age of sixteen, she's always talked like that.
BryceOneVideos / YouTube
How would you pronounce Saoirse?