THE REACTION TO A Star Is Born was, for many of us, unprecedented.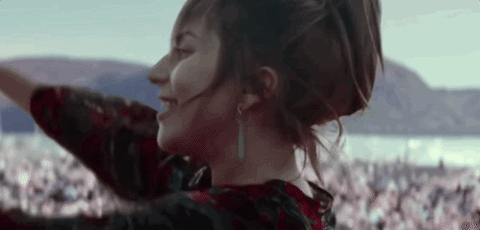 giphy giphy
Oh sure, we watched the trailer over and over and we were more than willing to spend an hour or two in the presence of Lady Gaga and Bradley Cooper, but few of us could have anticipated their performances or, indeed, foreseen the mania that followed the film's release.
And it sounds like Saoirse Ronan was as overwhelmed by the production as the vast majority of other cinema-goers.
While appearing on Watch What Happens Live with Andy Cohen this week, chat turned to Saoirse's admiration for Lady Gaga, and naturally A Star Is Born was next on the agenda.
YouTube YouTube
A long-time fan of the 1976 version, Saoirse admitted she had set the bar relatively high ahead of Cooper's directorial debut, but was awe-struck by the level of devotion he showed the piece.
"I loved A Star Is Born. I was – am – a huge, huge fan of the Barbara [and] Kris Kristofferson one so I was going in with very high expectations, and I think Bradley just nailed it," she said.
That's his first film! And he's so… he's so brilliant.
"I had seen an earlier cut of it as well and I remember looking at him afterwards – after we had watched it – and he… you could tell he was like 'No, we still need to fix this, we still need to fix that,"' she recalled.
He's a really worker. I just think he did the most amazing job.
We're with her on that.
You can watch Saoirse's assessment of Bradley's work here.
Watch What Happens Live with Andy Cohen / YouTube
DailyEdge is on Instagram!