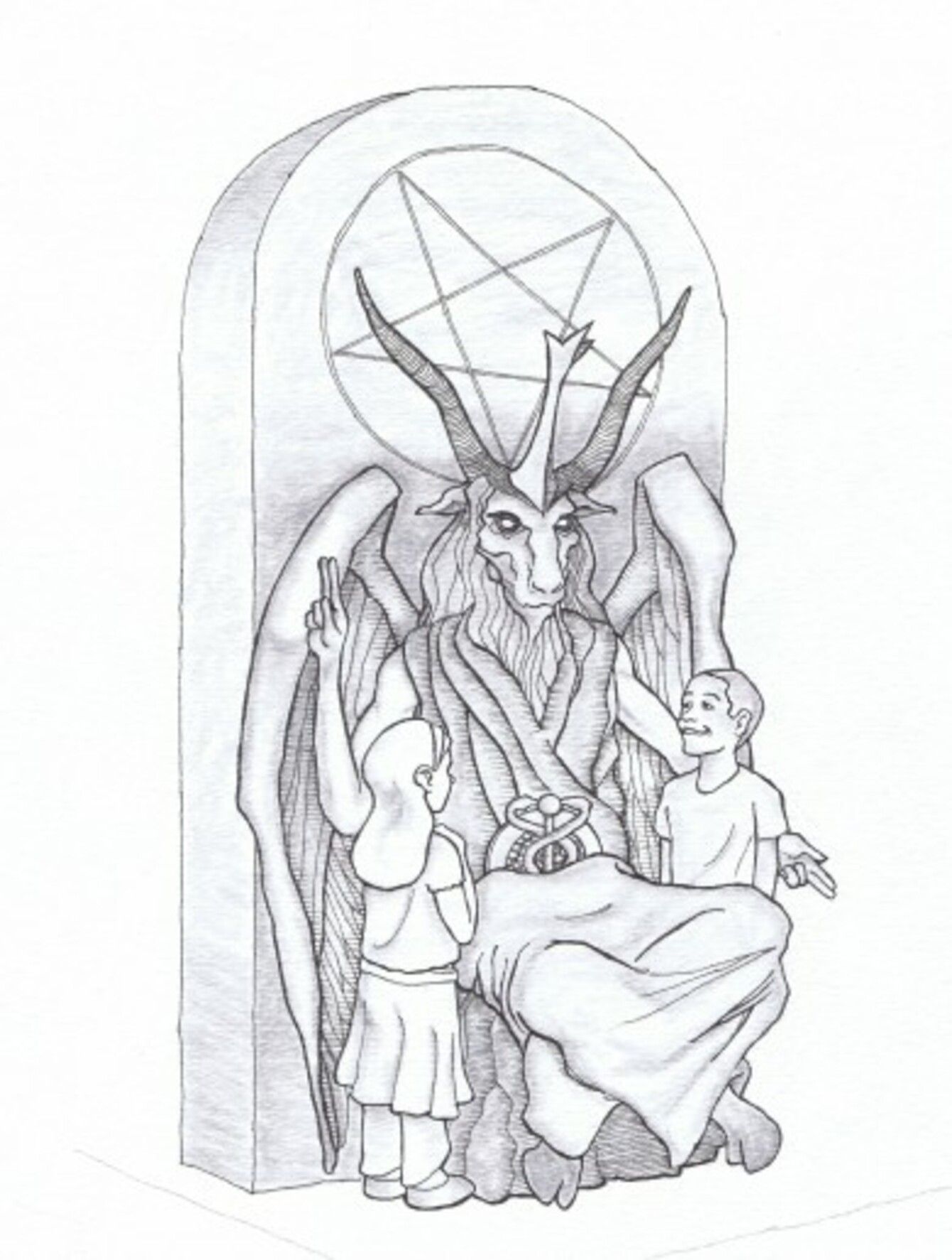 Image: ASSOCIATED PRESS
Image: ASSOCIATED PRESS
A SATANIC GROUP HAS unveiled plans for a 7ft tall statue of Satan it would like to be erected at local government buildings in Oklahoma, the state known as the "buckle of the Bible Belt".
The design depicts Satan as a goat-headed figure sitting on a throne adorned with pentagrams, surrounded by smiling children. Cheery.
Satanic Temple spokesman Lucien Greaves said:
The statue will also have a functional purpose as a chair where people of all ages may sit on the lap of Satan for inspiration and contemplation.
Ah, but of course. As if there would be any other use for a statue of Satan.
The American states are forbidden from having state religions, but this didn't stop leaders in Oklahoma allowing a privately-funded Ten Commandments monument be put up near government buildings.
Greaves says their effort is in part to highlight the hypocrisy of the state leaders – similar requests for representation have been made in the past from a Hindu leader, an animal rights group and the Church of the Flying Spaghetti Monster.
The Satanic group say they have raised more than half of the $20,000 they need to build the statue, but local politician Don Armes is certain it will never be approved:
I think you've got to remember where you are…I think we need to be tolerant of people who think different than us, but this is Oklahoma, and that's not going to fly here.