IT WAS THE summer of 1996. The Spice Girls had just released Wannabe. Chris Evans was the new King of Friday Night Television. And I was a nine-year-old sausage enthusiast.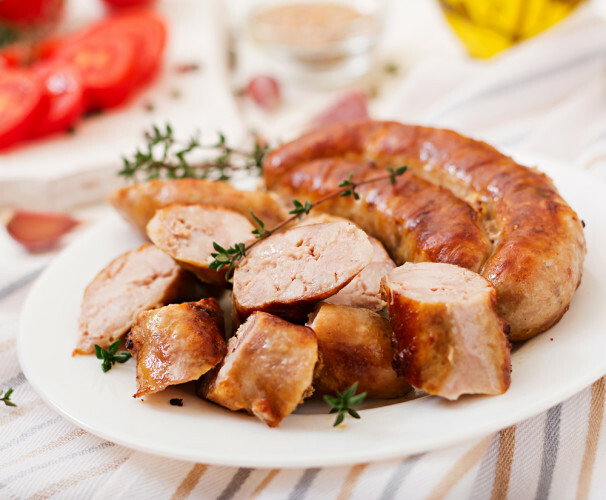 Shutterstock / Timolina Shutterstock / Timolina / Timolina
Cocktail were my personal preference, but I generally took what I was given and wasn't too picky on brand.
And that's probably how I ended up nearly choking on a piece of pork-covered metal one sunny summer morning while watching the antics of the crew on The Big Breakfast.
After biting into one of the 300 sausages I had eaten that summer and chewing briefly – eyes still glued to the screen – I suddenly froze and decided that one of my teeth had fallen out.
I hadn't noticed any loose ones and given the fact there was a pound to be earned in the event of a wobbly one, I tended to keep an eye on these things.
But look, it was the summer holidays, I was taking some much-needed down-time, so sue me if I dropped the ball.
Sitting in the lotus position in front of the television with a saucer of sausages resting precariously on my lap, I slid my finger into my mouth and gingerly fished around for the tooth.
About two seconds later, I pulled the 'tooth' from between my lips.
Jagged, bumpy, misshapen and about the size of today's ten-cent piece, I gazed at it for a few moments in confusion.
Why was it grey? Why didn't it look anything like the other teeth I had lost over the course of the last couple of years? And perhaps most importantly, why was my tooth metal?
Moving my saucer to the side – I'd be back for those lads later – I made my way into the kitchen where I showed my mother the 'tooth' I had just pulled from my mouth.
'This was in my mouth', I told her solemnly. 'But it's not my tooth.'
She glanced at me, then at the piece of metal I was proffering and then back at me.
Tentatively, she reached out and took it from my hand.
'Where did it come from?' she asked.
'My mouth, but it's not mine," I responded with all the wisdom of a third-classer.
'Was it in your sausage?' she asked a little more briskly this time.
I replied that I had in fact been eating sausages when I discovered the fake tooth.
She rolled her eyes. Telling her something had happened while I had been eating sausages was akin to telling her something had happened while I had been breathing.
After taking a look inside my mouth and ascertaining I was alright, she gazed back down at the lump.
'What happened?'
I told her I had bitten into what was likely my 4th sausage of the morning when my tooth fell out and when I tried to get it, I pulled that thing out of my mouth.
'Your tooth hasn't fallen out,' she reminded me. 'This isn't a tooth'.
Oh, yeah. A summer of The Big Breakfast had wreaked havoc on my brain cells.
'This piece of metal was in your sausage,' she said in disbelief, turning her back on me.
Trotting behind her, I watched as she took a Post-it from beside the phone and awkwardly traced around the misshapen lump with with a mini pencil.
'What are you doing?' I asked.
'I don't know.' she replied.
Marvellous.
She squinted at the Post-it, then picked up the phone and called Directory Enquiries.
Remember, this was long before Google had taken over our lives, so effort was actually made when attempting to contact the outside world.
'You go inside, and don't eat any more of those sausages.'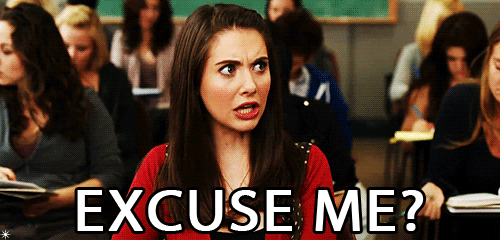 Curling my lip at her in fury, I stalked back into the sitting room, then thought better of it, turned around and lingered by the door.
I overheard snippets of conversation before she eventually hung up, dashed into the hall and heaved the hoover out from under the stairs.
'Someone is coming to look at that thing," she told me. "Move 'til I hoover.'
A few hours later, one of the most glamorous grown-ups I had ever seen arrived on my doorstep.
Wearing a suit and balancing a hamper full of pork products under one arm – the sight of which nearly sent me into a frenzy – she introduced herself to my mother.
After passing the hamper over the threshold, she picked up her briefcase and a decent-sized teddy from our doorstep and stepped inside.
Hooshing me out of the room, my mam and this lady had a chat in the kitchen.
I made multiple excuses to involve myself in the conversation, but was pie'd on every occasion so eventually lay on my belly in front of the television.
Before leaving, the lady presented me with the teddy bear, made pleasantries with my mother and then pulled out of the driveway.
A few moments after closing the front door, my mother turned to me and said, half to me and half to herself: 'I must be a f*cking eejit.'
My mother had given the lady the lump.
She had given her the lump.
That same lump, which she realised would have made other families very, very rich, was now as much hers as the thousands she might have made on it had she been of a litigious disposition.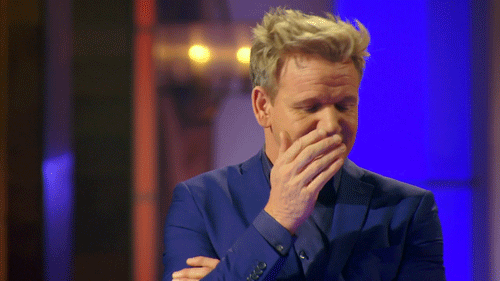 Giphy Giphy
'So?' I replied, clutching my teddy and eyeing up the hamper.
Shaking her head as if to dislodge the memory of what she had just done, she glanced at the Post-it on which she had earlier traced the lump… for all the use that was.
After inhaling violently through her nostrils and momentarily closing her eyes, she then opened them, focussed on me and asked what I was going to name my teddy.
But that'd be telling, says you.
DailyEdge is on Instagram!