IN A SERIES of emotionally-charged tweets, Scarlett Moffatt revealed that the criticism she endured following her appearance on Love Island's Aftersun last night left her in tears.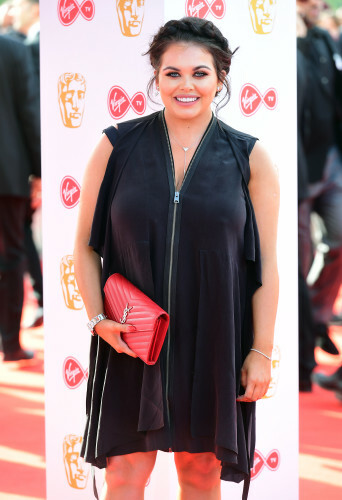 Ian West / PA Images Ian West / PA Images / PA Images
The 27-year-old, who joined Caroline Flack on the spin-off show, was the subject of disparaging remarks in the hours that followed the show's airing, with a number of viewers honing in on Scarlett's size and appearance.
Here's our beautiful #LoveIslandAftersun panel who are live from the island, it's @scarlettmoffatt @JamieLaing_UK and @russell_kane pic.twitter.com/jXZe33BcPX

— Love Island (@LoveIsland) July 29, 2018
While Love Island presenter, Caroline Flack, and the show's narrator, Iain Stirling, reached out to Scarlett and praised her appearance on the show, it seems criticism from the viewing public was difficult to shake off.
I'm honestly ashamed of some people on here. Hard to pretend I'm ok and be a good role model to others about how it's ok to just you when the comments from grown adults on here have resulted in me crying my eyes out! I hope you're very proud of yourselves

— Scarlett Moffatt (@ScarlettMoffatt) July 29, 2018
The former Gogglebox star was accused of 'letting herself go' by Love Island viewers, with some members of the public suggesting Scarlett was preparing for the 'Before' photo for a fitness DVD.
Yeah we know, sound.
#aftersun ..Scarlett getting ready for the before picture on her xmas excercise DVD.

— Trevo (@tracksidetrev) July 29, 2018
So Scarlett has access to a stylist and that dress doesn't look great on her, what hope do rest of us have! Lol #Aftersun #loveisland

— Sara (@SaraDatez) July 29, 2018
Glad I didn't buy Scarlett moffatts dvd #LoveIsland #loveislandaftersun #aftersun

— Mel C (@Melcool) July 29, 2018
Scarlett, who has spoken in the past about her experience with social anxiety, argued that this level of online vitriol ultimately contributes to the rise in disorders of this nature.
Responding to the body-shaming remarks made at her expense last night, Scarlett urged the public to think before they tweet.
No wonder the amount of people including myself with social anxiety is increasing. Feel like I can't even film tv shows without hating the way that I look after - from constantly being attacked because of my size and my appearance!

— Scarlett Moffatt (@ScarlettMoffatt) July 29, 2018
Feel like I need to speak out for others!! This is not fair this needs to stop!! Please to the people out there who aren't loving themselves right now please don't let other people stop you from doing what you love. Real beauty shines from within ❤️

— Scarlett Moffatt (@ScarlettMoffatt) July 29, 2018
Scarlett concluded her message with a post reminding the public that despite her rise to fame, she still struggles with the same insecurities as others.
She finished with a nod to her family:
I wanted and felt like I had to write that tweet to let you know at the end of the day I'm a 27 year old girl with feelings & a family who get upset also when they see vile comments about my appearance. Something needs to change with our society!
Caroline Flack replied to Scarlett's upset with a tweet to thank her for her contribution.
You were BRILLIANT tonight. And lovely to chat after ❤️❤️❤️

— caroline flack (@carolineflack1) July 29, 2018
DailyEdge is on Instagram!