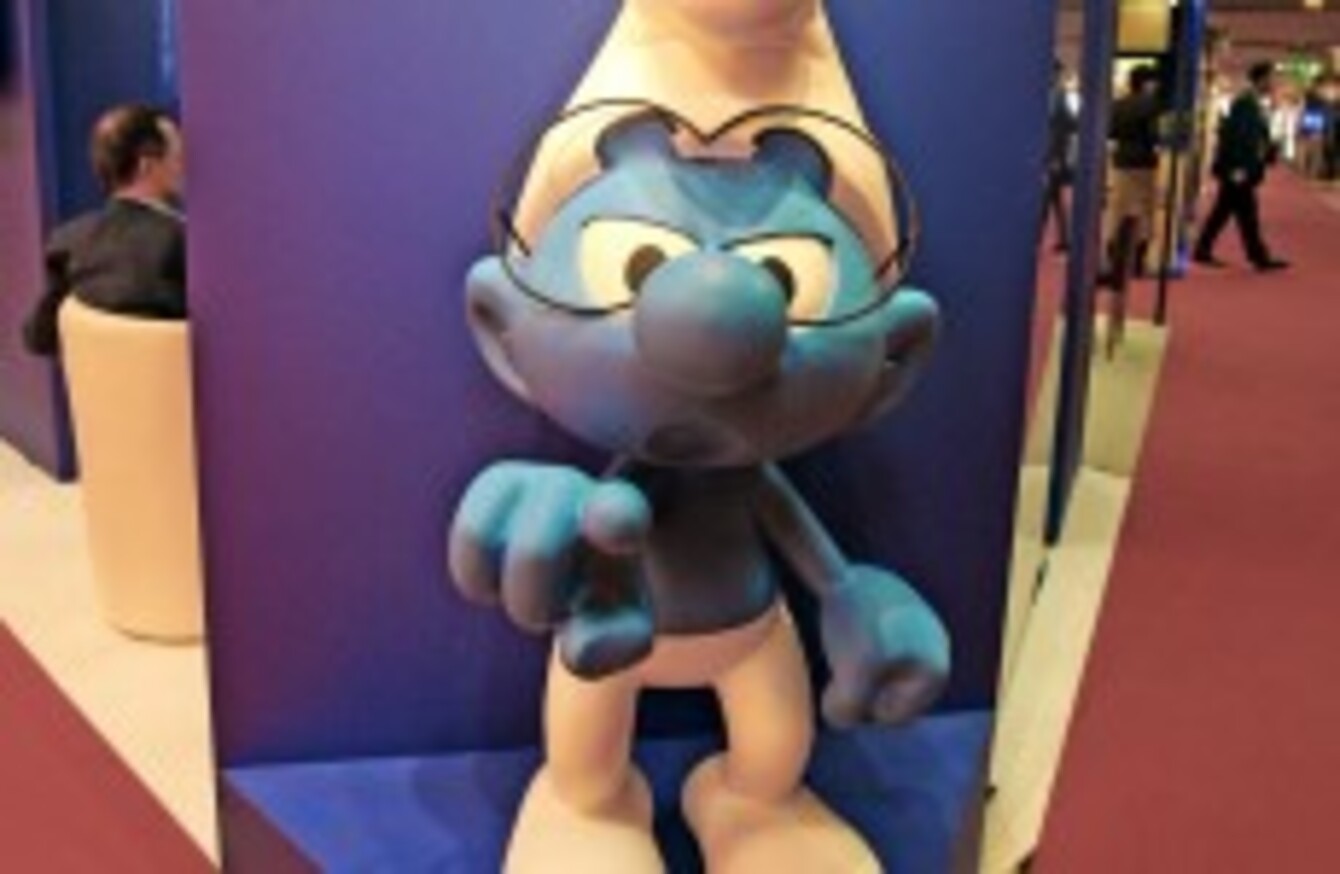 Image: HOU DONGTAO/LANDOV/Press Association Images
Image: HOU DONGTAO/LANDOV/Press Association Images
A FRENCH ADADEMIC who has written a book about the society the Smurfs cartoon characters live in has said that they exist in an "archetype of totalitarian utopia" which echoes those who lived under Stalin and bears the hallmarks of Nazisim.
Antoine Bueno, lecturer at the Paris Institute of Social Studies says that Papa Smurf not only physically resembles Josef Stalin or Karl Marx, but that he is "all powerful and omniscient" reports AFP.
He identifies how the Smurfs live and eat communally, how they don't own their own homes, and how they exist without money. He also says that a story about 'Black Smurfs', who turn black when they are bitten by a fly and are rendered speechless, carries colonial overtones. Forbidden Planet reports that last year a publisher in America changed the colour of the black smurfs to purple.
Bueno says he is not attacking the late Smurfs creator Pierre Cullifiord, a Belgian man who wrote under the name Peyo. Culliford's son Thierry has told L'Express (French) that his father was apolitical, although Bueno points out that Peyo lived through Nazi Germany's occupation of Belgium during World War II.
Bloggers and Smurf fans have lashed out at Bueno, calling him a "dream wrecker" and an "opportunist", and calling his writing "political correctness which sees racism everywhere".
The release of his book Le Petit Livre Bleu comes ahead of the release of a 3D film featuring Papa Smurf, Smurfette and all the gang. Global Smurfs Day is also due to take place on 25 June, and its planned to break the world record for people dressed as Smurfs by holding events around the world.