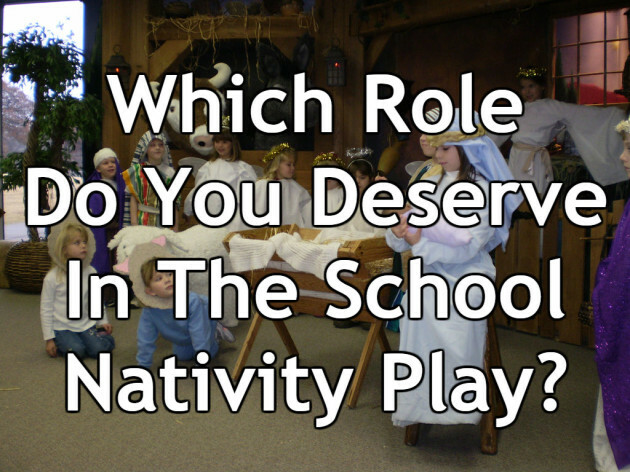 Flickr / wfryer Flickr / wfryer / wfryer
1. Pick a 90s schoolyard essential.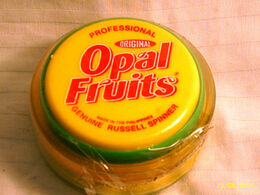 Boards.ie
Yo-yos
Pinterest
Football stickers


2. What was your favourite subject in school?


3. Were you a shy kid?
Pixabay


4. Which of these was most likely to be written on your report card?
Wikimedia
"An enthusiastic student"
"Frequently a distraction for other students"
"Needs to focus more in class"


5. And finally - pick a line from Away In A Manger to sing.
Wikimedia
The little Lord Jeee-sus laid down his sweet head
The caaaattle aaaare looowing, THE BABY AWAKES
The stars in theeeee bright sky looked down where HE lay
I love you Lord Jeee-sus, LOOK DOWN FROM THEEEE SKY Answer all the questions to see your result!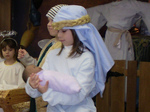 Wikimedia
You scored out of !
Mary the Diva
Every girl in the cast dreamed of being Mary, but the role is yours and you expect everyone to treat you like the star you are. Alright, Meryl.
You scored out of !
Joseph
You'd prefer to have been a sheep, but somehow you got a main part and the girl who plays Mary INSISTS that you practice your four lines over and over again. Throughout the play, your eyes scream 'HELP ME'.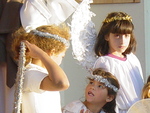 Wikimedia
You scored out of !
A lovely angel in a tinsel halo
Look, it's not Mary, but the costume is good, so you'll take it. Stand there and look holy, maybe sing a verse of Away In A Manger? Grand.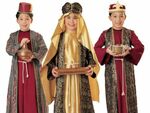 Pinterest
You scored out of !
A Wise Man in a tinfoil crown
Oh yeah! You get to swagger in, give gifts, and wear a crown. This part is LEGIT. (Shit one if you're the Wise Man who has to say 'myrrh', though.)
You scored out of !
Shepherd #2
Unlike Shepherd #1, you do not have lines. Because of this, you get distracted and wander around the stage (to the annoyance of Mary and Shepherd #1).
YouTube
You scored out of !
A random tree
We'll break it to you gently: You are a victim of there being too many kids and not enough roles. And you're not even well-behaved enough to be a sheep. Soz.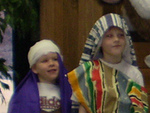 You scored out of !
Shepherd #1
You have one line, and your mam's best tea towel on your head. You approach this role with great seriousness, unlike Shepherd #2 *glares at Shepherd #2*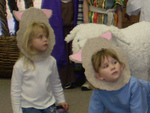 You scored out of !
A sheep that runs off stage crying
There's always one. You couldn't just stand there in your cotton ball costume, could you? You had to have an existential crisis. FFS.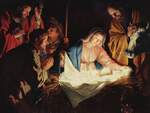 Wikimedia
You scored out of !
The Narrator
You probably were good at reading for your age. You put your hand up a lot in class. Maybe you were a bit of a lick. That's why you are the narrator.