ONE OF IRELAND'S most beloved cinemas has said a sad farewell to its iconic sign.
The facade of the Screen cinema on Dublin's Townsend Street looks rather different this evening, with three bright red letters replacing those brilliant blue lights.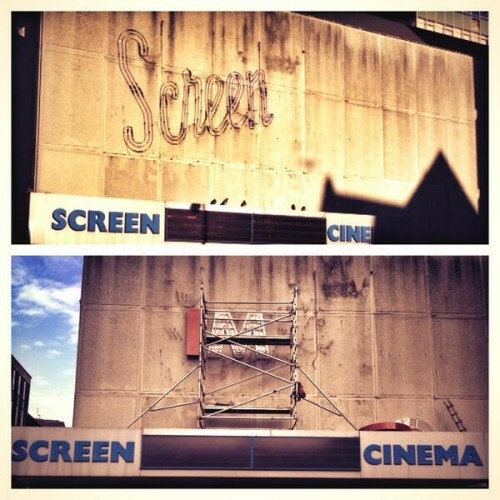 @gribers @gribers
The decision to replace the Screen's bulbs hasn't gone down too well on Twitter.
However, it appears that the decision wasn't made easily.
IMC Cinemas, who operate The Screen, took to twitter this afternoon to explain what had happened:
Thank you all for your comments regarding the change of the Screen Cinema sign.As you know, The Screen was and still is an amazing iconic cinema. However the old signage was old and given it's age, hadn't worked in some years.It was decided that the sign should be removed and displayed somewhere as a tribute, however when the guys were removing it, it sadly crumbled.

There has been significant investment put Into The Screen, which we hope you will see as a huge improvement.

Yes the sign is gone, but Mr. Screen remains, as does the building itself.
They also gave patrons their first look at the cinema's new interior.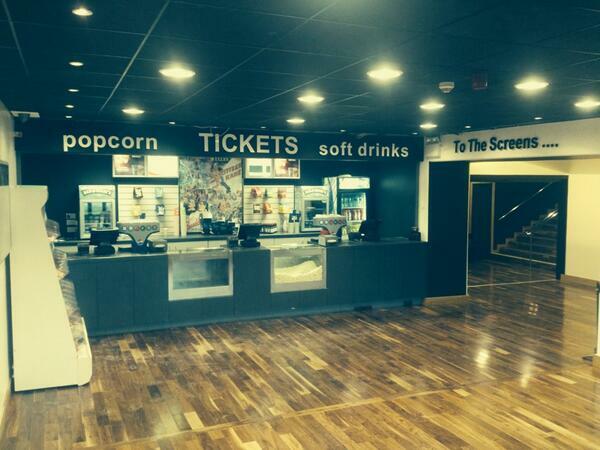 @imccinemas @imccinemas
RIP beautiful blue bulbs, you'll be sorely missed!