SEAGULLS.  THEY'RE EVERYWHERE.
It's the price we pay for living on a small Ireland, unfortunately.  Most of us will have, at one stage or another, felt persecuted by one of these creatures.
Why?  Because they are the devil incarnate.  Here's the proof.
They are LOUD
This weather means we're all sleeping with our windows open, which is glorious! How delicious to breathe in the fresh air as we sleep.
That is, until 3am when the seagulls decide to start squawking up a storm.  Thanks for nothing guys.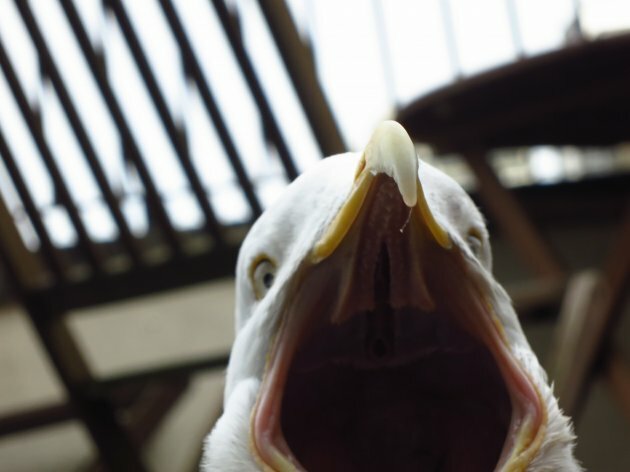 They are aggressive
So aggressive that local councils have been forced to put up signs alerting people to that fact.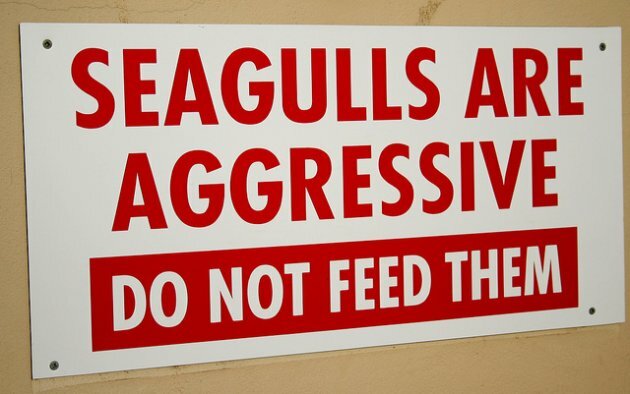 Flickr/TruckinTim
They will steal the food right out of your mouth
This guy is obviously asking for it, but thousands of innocent people have lost out to these savage beasts.
YouTube/InsaneOuttakes
They have ruined the practice of filleting fresh fish on the beach
Look at that poor desperate fisherman running down the beach.
Give it up man!  It's been in a seagull's beak!  You're better than that.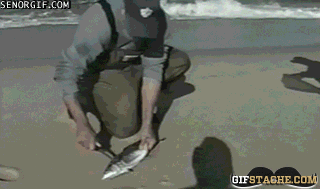 They are frighteningly large
We've all seen them.  Seagulls the size of dogs.  They are terrifying.
Flickr/jula julz
They make it unsafe for you to enjoy a 99 on the beach
What kind of evil would destroy the innocent pleasure that comes with a 99?
YouTube/Richie J
They shoplift
Granted, this guy is displaying some pretty impressive chutzpah.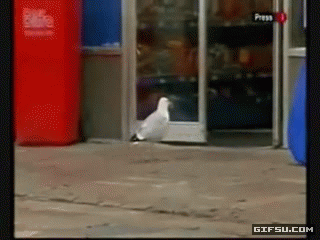 They have beady eyes with the glint of horror behind them
Look at him.  Staring.  Watching.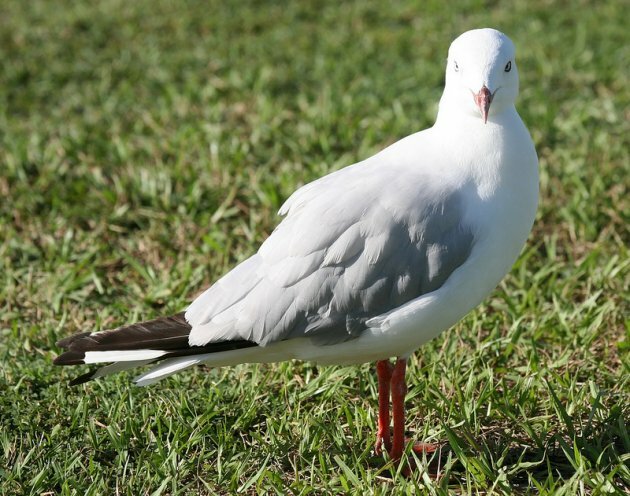 Flickr/bertknot
They s**t on you
Not just a little bit…a lot.
YouTube/Jonnie Ross
They target the elderly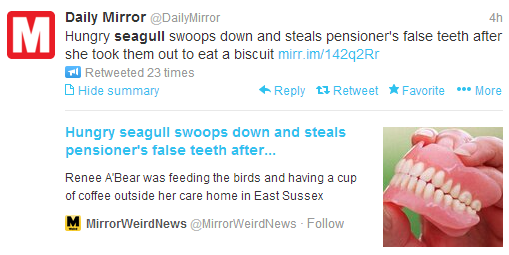 They have no shame
What do you reckon?  Are we unfairly targetting an innocent animal?  Or are they unfairly targetting us?