AS EXPECTED IN the wake of his sad passing last August, poet Seamus Heaney showed up on this year's Leaving Cert exam.
Except, he didn't show up on the poetry section of the exam in Paper II. Oh no, he was right there in the comprehension section of Paper I.
We think the following reactions are reasonable and proportionate:
1.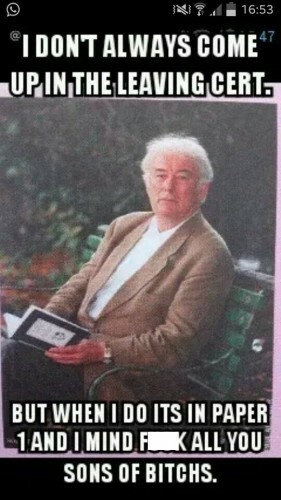 @WesleyBell4 @WesleyBell4
2.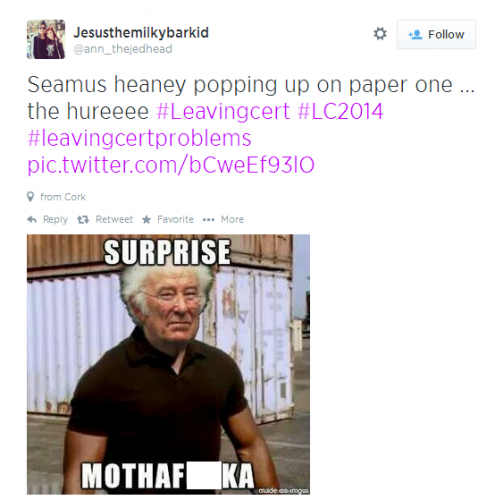 3.
4.
5.
6.
7.
Now the big question is… will he be on Paper II today?
The people playing the dangerous game are sure hoping he won't…