IRELAND HAS HAD a few successful X Factor contestants over the years (Niall Horan, anyone?) and if last night is anything to go by, we may have two more.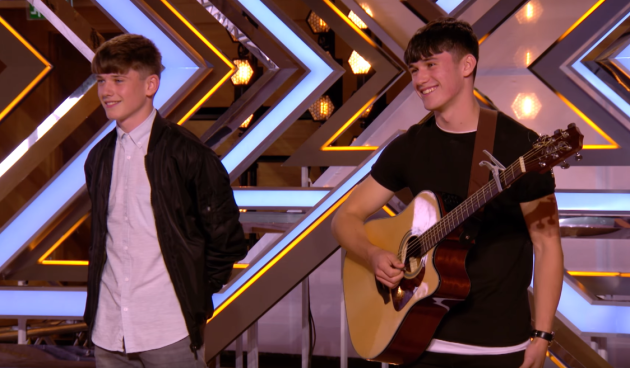 YouTube YouTube
Brothers Sean and Conor Price from Blessington in Co Wicklow regularly travel to Dublin to busk together on Grafton Street.
They already have quite the following here in Ireland, with over 17,000 Facebook fans – and yesterday, they announced that they had auditioned for The X Factor.
Their cover of All Along The Watchtower was aired last night, and it went down an absolute treat with the judges:
The X Factor UK / YouTube
The performance earned them four 'yeses' and an extra "Awesome chawesome blawesome" from Nicole Scherzinger, whatever that means.
Simon Cowell was unusually effusive, bordering on emotional:
I think this is one of the best auditions we've seen… I don't want to change a single thing from what I saw and heard today. And if somebody does, come and talk to me. I mean it, because what I love about you is that it's all coming from you. And that is rare. Every so often I sit in one of these auditions and think "Thank god we've found someone like you."
Eh… wow. Viewers were also blown away by the duo's efforts:
The lads will go forward to the boot camp stage which will be aired in a few weeks' time – we've our fingers crossed for them. Well done boys!
DailyEdge is on Snapchat! Tap the button below to add!