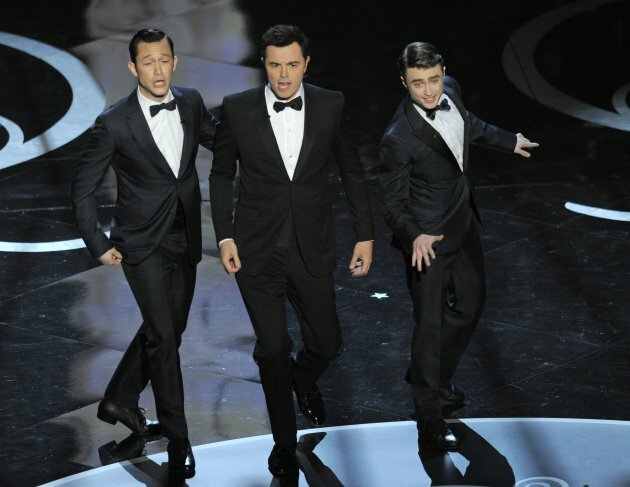 Joseph Gordon Levitt, Seth McFarlane and Daniel Radcliffe performing on Sunday night (Chris Pizzello/Invision/AP)
OSCARS HOST SETH McFarlane has said that he'll never take on the task of presenting the show again.
He came under fire for making sexist jokes, remarking on Chris Brown and Rihanna's relationship and singing a whole song about boobs.
So when he was asked on Twitter is he'd consider doing it again he said:
No way. Lotta fun to have done it, though.
McFarlane did joke last week that he was the "wrong guy to host the Oscars":
YouTube/CNN
What do you think? Did you watch? Is he right to say 'never again'?
Who would you like to see host the Oscars? Tell us in the comments section…