YOU GUYS, WHAT are you even doing reading this?
Sharkado 2: The Second One has just kicked off on SyFy and there's really nowhere else you'd rather be, trust us.
We were so excited first time round that we liveblogged Sharknado 1, complete with Ian (pronounced Eye-an) Ziering from 90210, Tara Reiding barely breathing, and some fairly unrealistic sharks going "CHOMPA CHOMPA CHOMPA" all over the place.
Here are just some of the reasons you should be just as excited for Sharknado 2.
1. You don't need to have seen the first one
Despite the elaborate (please, smell our scarcasm) plot in the first Shaknado, it's all fairly well explained in the opening minutes of the second film.
Eye-an and Tara are still recovering from almost being eaten alive by flying sharks, and Tara is writing a book about it. Snigger.
2. It's set in New York
Supposedly. We can't believe they had any budget to film in New York though. Expect loads of Discovery Channel and other random footage to appear.
3. People are using it to define relationships
4. Someone gets killed by a flying Statue of Liberty head
Come on now. That's gold.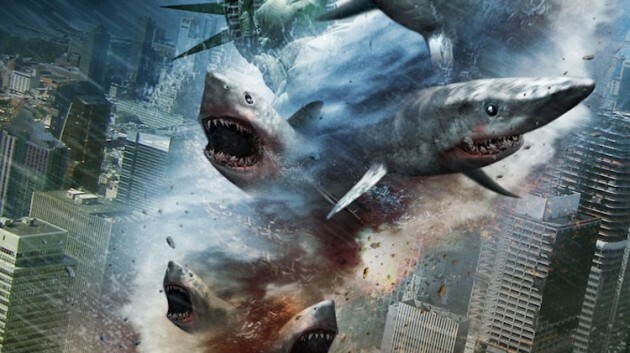 Zap2it Zap2it
5. A shark gets tasered
He was asking for it, really.
Aolcdn Aolcdn
6. Tara Reid has a saw for a hand
A shark bit off her real hand you see.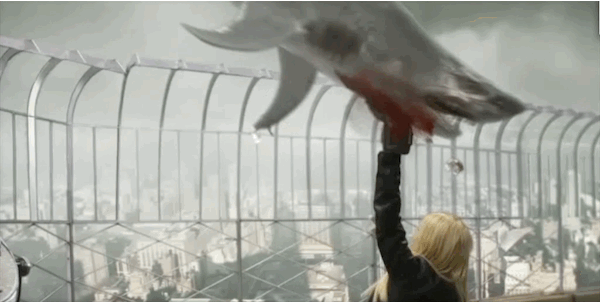 Aolcdn Aolcdn
7. THEY MAKE PUNS ABOUT THE HAND!
Syfy channel. Right now. Do it.