LEGENDARY STAR WARS actress Carrie Fisher has left Hollywood mourning in the wake of her death on December 27th.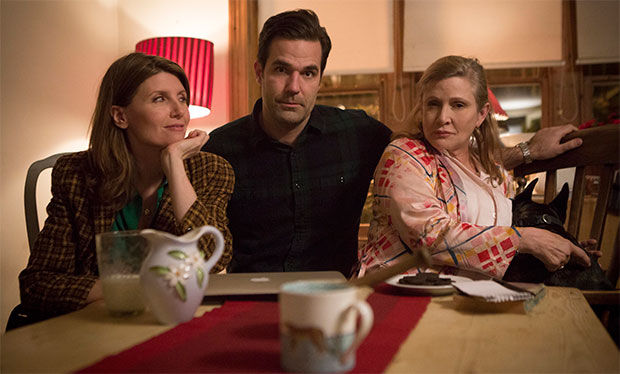 Amazon Amazon
Carrie was filming Channel 4 comedy Catastrophe in London last week, making it her last ever role. In the series, Irish actress Sharon Horgan didn't quite get along with her mother-in-law Mia.
Fisher played Rob Delaney's mam in the comedy, but it's clear the pair were good pals in real life.
Actress Sharon wrote a heartwarming tribute that appears to genuinely have come from the heart
Carrie was my friend. It took me three series but I got her in the end. She was the most generous, fun, gifted, smart, kind, funny funny funny person I've ever met. She certainly wasn't ready to go. I'm so glad we became pals. I'm so devastated at her loss. I want to write about her more but I can't process yet.
Carrie was flying from London to Los Angeles when she suffered a heart attack on December 23rd. She remained in a critical condition until she passed yesterday.
Carrie tweeted the same photo on the 19th, with the caption:
Sharon Horgan and I pretending we like each other while filming Catastrophe in London…..Succeeding!
But the pair had a joint love for their pets
Horgan previously stated she knew Carrie had to play Rob's mam when she saw her present at the Attitude Awards in London.
I turned to Rob and I went, 'that's your awful mother!'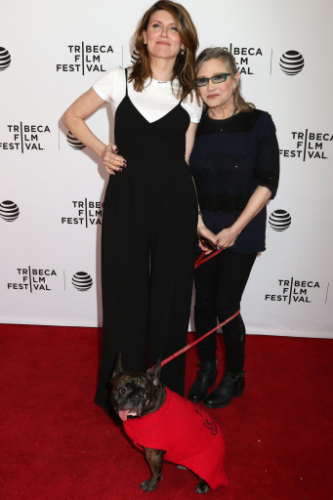 PBG, EMPICS PBG, EMPICS
After ages of trying to contact her on Twitter, Carrie said yes.
Carrie said of the role:
I did really want to play an awful person. There are not a lot of choices for women past 27. I don't wait by the phone.
DailyEdge is on Snapchat! Tap the button below to add!