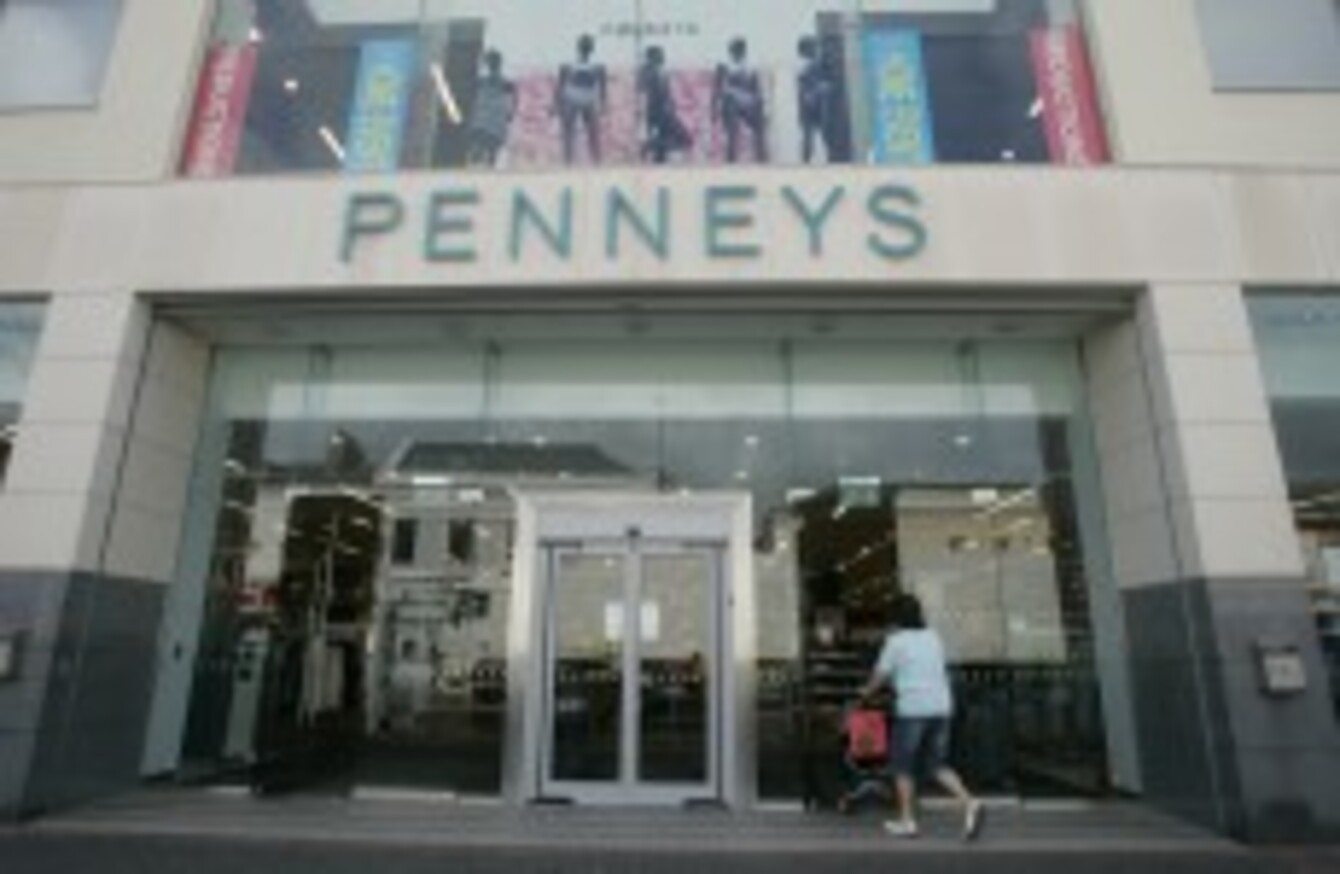 It's a jungle in there
Image: Photocall Ireland
It's a jungle in there
Image: Photocall Ireland
OK, OK, SO they're calling in Primark, but it will always be Penneys to us.
The 50th international Primark has opened its doors in Innsbruck in Austria.
Many of us here in Ireland are seasoned Penneys warriors, used to pelting around buying an entire wardrobe's worth of gear in twenty minutes, only to get home to realise we've purchased 17 pairs of black socks and a blouse with flamingos on it that we will almost certainly never wear.
However in Austria they're Penneys virgins, so us good folk here at TheJournal.ie towers have compiled some advice for those unsuspecting shoppers:
1. Don't go in there on the first day: When Penneys/Primark first opened on Oxford St in London in 2007 there was mayhem as 3,000 people forced their way into the store, pouncing on pyjamas and sweeping up socks. Two people were injured and 7,695,232 multipacks of socks and tights were bought.
Uploaded by HassanBinTariq
2. Be prepared to queue for the dressing room: One TheJournal.ie staff member recalls:
I once queued for 25 minutes in the Oxford Street store to try on two things. Still bitter.
Another TheJournal.ie-er has a better idea:
Psh, dressing rooms. Just try it all on out on the shop floor.
3. Get ready to say "Thanks, Penneys", a LOT: remember that story about the visitor to Ireland who thought that "Thanks, Penneys" was just another way of saying  "thank you" in this country? Sure, it was probably an urban legend, but it's a good one, and one that we're happy to continue peddling.
You can see what we mean at 1.37:
Uploaded by Clisare
4. Be wary of the quality of the Penneys pyjama: One of our manly journalists here at TheJournal.ie has a pro tip to make it look like you have an incredible sex life:
The men's pyjama trousers will swiftly develop an impressive rip in the crotch, without any outside intervention whatsoever.
5. Always pick up a carrier basket: Because even if you don't intend to buy anything…
… you'll end up stumbling towards the pay desk grappling three dresses, five tops, multipacks of tights, a pair of €15 boots and knickers trailing behind you like a line of breadcrumbs. "Are these yours, love?". SCARLET.
6. Learn this song… or else Christmas will never be the same again: (is it just us or was there a faster version?)
Uploaded by PenneysIreland
7. And finally:
Don't go in there on a Saturday afternoon with a hangover. Just don't do it.