PULLING A SICKIE is a bittersweet experience.
There's the rush of excitement when you decide that yes, today is the day you finally sock it to the man, and roll on over.
And then there's the moment when you actually have to commit to the mission, and fill your boss in on your no-show status.
It's now or never, and you opt for now.
Like a total sap, you anticipate a Ferris Bueller-style day, but then the following things happen…
1. You second-guess yourself.

After announcing you will be OOO today, you replay the phone conversation or reread the email a number of times before convincing yourself your employer saw right through you.
"Up half the night? I don't even believe me."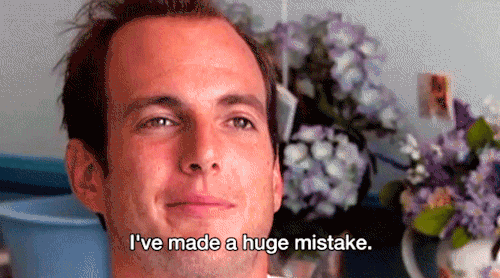 2. You second-guess yourself… again.

The sheer amount of mental anguish that resulted in your excuse dissection has sent your brain into overdrive, and now you're fully awake.
"I could have gone in. There's no joy to be found in forcing myself back to sleep now."
3. You experience a moment of self-loathing.

"I'm the snowflake millennial they're all talking about. I'm lucky to have a job, and I'm refusing to show up because it's cold outside my duvet."

"Look at the state of me. I'm what's wrong with my generation. My father didn't miss a day's work in his life."
4. You consider your plans for the day.

There's a fleeting moment of aspiration when you ponder the merits of running some errands, going to the gym and making something of your day.
And then you roll back over.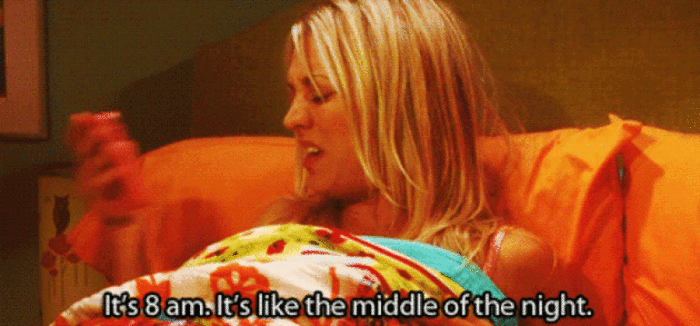 5. You think about your co-workers.
You'll question whether they believe you're genuinely sick, feel a moment's indignation over their skepticism and then realise you're beginning a slow descent into madness.

"I can't believe they're sitting around judging me for being sick. I can't help that I'm sick. And your one in Accounts took three days off last week, and they're judging me for one measly day? I need to change jobs."
6. You second-guess yourself… again.
It's at this point that you realise you've pretty much ruined your own Duvet Day, and the idea of pulling a sickie is much more enticing than the reality of pulling one.
We mean, you're going to have to continue the charade tomorrow by producing feeble coughs at your desk and urging colleagues not to come too close to you at coffee breaks. Who has that time for that?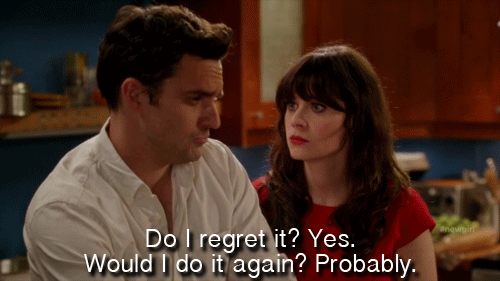 7. You convince yourself you are sick.
It's at this point that you realise you have to adopt the persona of a sick person by dragging your blanket from room to room in order to justify your decision, and you console yourself that you simply weren't able for work today.
"Sure, look at the state of me. I wouldn't have been any use to anyone. I did the right thing."

8. You fill your loved ones in on the situation.
Some people will get the fullblown lie, and others will be privy to the truth.
You need to pick and choose carefully, and make a note of what you've said to who because Christ knows, you can't take chances when it comes to the judgement of your peers.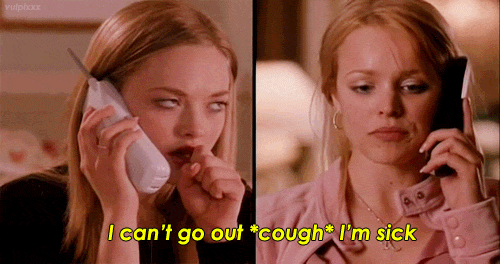 9. You make a solemn promise to yourself.
After ruining what could have been an idyllic day, you make one of two promises to yourself.
You either decide you'll never take this route again as you're simply not cut out for this life or you promise yourself that the next time you pull a sickie you'll actually embrace the day, and not spend your time Googling symptoms you can mention on and off for the rest for the week.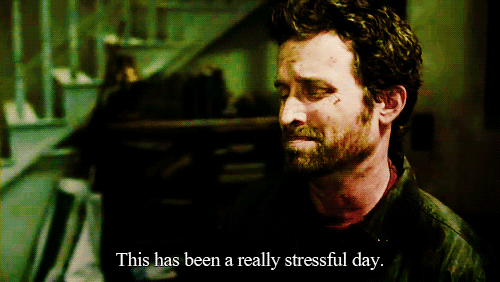 DailyEdge is on Instagram!